By Jason Prickett on Jan 17, 2010 with Comments 0
---
Living rooms are no longer perceived as traditional drawing rooms. Instead we now have rooms that are truly 'lived' in. A place that combines family rest and play, together with the pleasure of entertaining guests.
Principles
Seating is the focal point of a living room, although the position of a table and chairs will also have to be taken into account if the room doubles up as a dining room. When planning, allow 30 cm/ 12 in between upholstery and tables, a minimum of 60 cm/24 in to walk between any seating, free-standing furniture and doors. A living room needs a focal point around which to base your design. This is generally a fireplace but for living rooms without a fireplace, it could be based around the seating arrangements with a coffee table as the focal point in the center.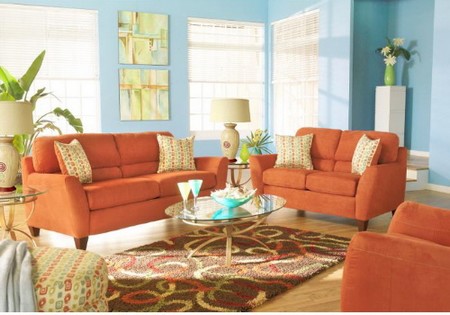 Lighting
Low-level lighting is less harsh than lights places overhead. Living rooms benefit from table lamps to give both ambient lighting and a focused directional light source for reading. However large rooms, and contemporary design themes will also benefit from strategically placed spotlights, especially useful for lighting pictures. Uplighters can create dramatic light effects especially with contemporary design schemes. Different lighting levels can be used to create a variety of moods depending on the use of the room at any one time.
Floors
Just about taking the inspiration for your design theme from the house itself. Successful design themes can also be based on an individual rug or picture, echoing the design and colors of everything throughout the room.
Furnishings
Seating is your priority, and do make sure that you buy comfortable upholstery, with good quality cushions that will last. Living rooms often have a variety of seating, moving on from the traditional matching three-piece suites. Not only does this give an eclectic feel to the room, but it gives you the opportunity to experiment with different fabric textures and designs. It usually works better to place contemporary furniture in a room with traditional architectural features, than to put traditional furnishings in a modern loft apartment.
Details
Mix old with the new, but not too much! An old piece of china can look wonderful with a contemporary glass vase. Although one can be patterned, and the other plain, make sure there is a common colour to link the two together. Living rooms can have a lot of wall space. Combine a large painting on one wall, with four small ones arranged to look like one large picture hung on the opposite wall. Pictures of a similar size, but portraying a variety of subjects, can be re-framed with matching or tonal picture mounts, to create an interesting and eclectic collection of pictures that do not look out of place together.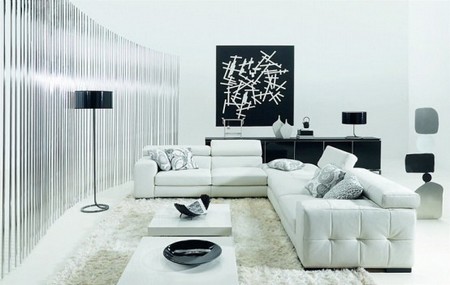 Final touch
Personal craft items can add interest to a living room. A tapestry, painting or drawing that a member of the family has produced can look wonderful when framed well. You could also think about commissioning your own painting to suit the style of your living room.
Filed Under: Home & Maintenance
About the Author: Jason Prickett loves to write about home maintenance and stuff you can do yourself instead of hiring any professional. His step by step guides will assist you in completing your home maintenance tasks.
Comments (0)