By Vanessa Page on Apr 20, 2010 with Comments 0
---
Having interviewed all the shortlisted candidates, you then need to decide who should be offered the job. Reach a decision by carefully studying all the information you have gained about each candidate from their initial application (have you checked the key facts and dealt with anomalies?) and their interview (if important, how did you rate their appearance, speech and so on?) Compare this information with the essential and desirable requirements detailed on the em­ployee specification or assessment form. Talk to other panel members and/or colleagues with whom the successful candidate will have to work. Agree on which candidate should be offered the job.
Sometimes, you will believe that none of the candidates could do the job well. Perhaps they do not fulfil all the essential criteria or possibly they have a contra-indication which became apparent during the interview. Consider the reasons for failing to find the right person. You may have set standards which are too high (are all the requirements really necessary?) or placed badly designed advertise­ment in the wrong media, thus attracting many unsuitable appli­cants. You might not have screened applicants fully, drawing up an inadequate application form or letting obviously unsuitable applica­tions slip through. Then, you must decide whether to adjust your standards to fill the vacancy, bearing in mind that dropping require­ments may not be prudent; or, alternatively to begin the recruitment process again using other sources of recruitment, advertisements and screening methods, asking yourself if you can afford to leave the job vacant any longer.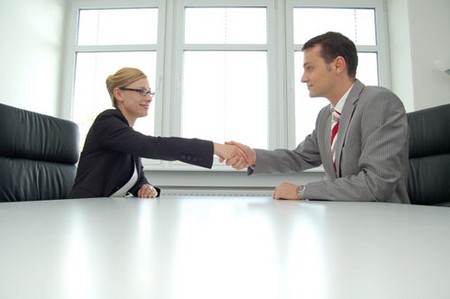 Hopefully, your recruitment methods to date will have been thorough and you will have three or four suitable candidates to choose from. Consider selecting the one who is most likely to be a good prospect in the long term, able enough to be promoted as other employees resign, are transferred or retire. If in doubt, do not hesitate to ask candidates to return for second interviews or to participate in various tests.
Once the selection decision has been made, you must offer the job to your first choice candidate, while holding one or two in reserve in case he turns you down if he is in demand. Then reject the remaining candidates. Keep all correspondence, applications and interview notes on file for three months in the event that your first choice proves to be unsuitable, or a failed candidate decides to take you to an industrial tribunal.
Filed Under: Work & Careers
About the Author: Vanessa Page works a career counselor in one of the leading firms in Los Angeles. She is also a blogger and gives tips on how people can tackle their work and career issues. She has 8 years of experience in this field.
Comments (0)