By Justin Belden on Jan 04, 2010 with Comments 0
---
The truth about computer upgrades is that there is no perfect combination of low price and good performance. In addition, the computer is a complete system that requires all of its parts to work together; and it requires compatibility of all hardware parts, as well as software parts. New models and versions come out all the time, with each upgrade having an approximate lifespan of three to four years.
An upgrade is an important investment. When upgrading, one should consider the long-term benefits more than the short-term. For both hardware and software upgrades, the first thing to consider is the user's budget and their needs. Is the user a gamer, a program writer or an entrepreneur?
In particular, gamers and artists need high-end hardware that can support the heavy audiovisual software which they use. As mentioned, considerations for hardware and software upgrades go together, since a software upgrade usually means a higher system requirement. It is therefore advisable to upgrade when one can afford the part or parts, with considerations for compatibility.
Entrepreneurs, on the other hand, may only be concerned with reliable software that can protect their sales and accounts databases. Of course, this software must be backed and powered by quality hardware. Upgraded CPUs – more memory, faster RAM, added ports and buses – may mean more power consumption, which in turn means a need for a more powerful power supply.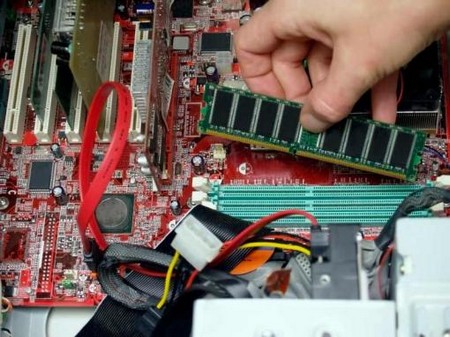 When it comes to software upgrades, it is important to note the differences between the old and new versions. A user should check if the added functions make a software's new version worth its cost. Aside from added functions, interface and user-friendliness must be taken into consideration.
As a last advice, remember that there are experts online or otherwise who can provide professional product reviews and experienced technical advice for anyone deciding to upgrade their computers.
Filed Under: Computers & Technology
About the Author: Justin Belden is a freelance web & graphic designer with over 15 years' experience. He is also an Avid member of the Design/Development community and a Serial Blogger who loves to help people by sharing interesting and informative tips and trick related to computer and technology.
Comments (0)