By Alan Kennon on Jan 04, 2010 with Comments 0
---
Dealing with selfish people takes special attitude to deal with them. Selfish people sometimes do not realize that they are selfish. This is usually how they were raised or they have become this way over time due to their surrounding. A good understanding in a selfish person will give anyone knowledge on how to deal with selfish people. Here are some tips to use when you need to deal with selfish people.
Always remember a selfish person will most likely be negative at everything. This is a time to try to turn negatives into positives.
Selfish people will talk a lot about themselves. They will go on about what they have done. Most of the time, you will find that they will try to convince you that they know a lot.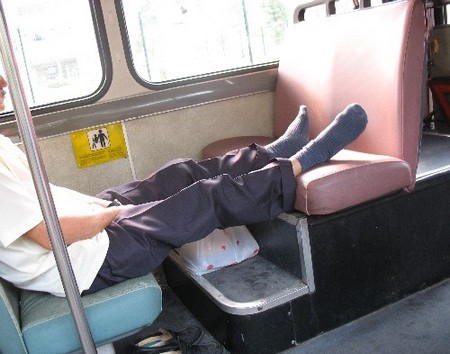 Selfish people will not give into anything they do not want to do. Trying to get a selfish person to do something that is not normal to them can be overwhelming. With persistence from a special person, selfish people can be turned around to try something new.
Some of us will not be able to cope with selfish people. Advice would be to stay clear of them. If you work or deal with selfish people, make it simple and to the point. Do not over do it and stay clear of any conversation where a selfish person will rule the conversation.
Telling the selfish person they are selfish can lead to some real disasters. Only those with a good relationship or a friendship should try to point out their errors of selfish people.
Be careful when dealing with selfish people. Once they get you in their trap, the trap is hard to open.
Always think positive, be polite, and be simple when dealing with selfish people.
Filed Under: Lifestyle & Personality
About the Author: Alan Kennon lives a very happy life with two kids and a lovely wife. He likes to share his life time experiences with others about how they can improve their lifestyle and personality.
Comments (0)