By Carl Tackett on Apr 20, 2010 with Comments 0
---
In an emergency the procedure should always be:
Stay calm.
Decide exactly what help is needed.
Summon assistance (police, fire, doctor etc).
As soon as possible, inform your emergency contact at home.
In case of accident, becoming the victim of a crime or a medical emergency, contact your insurance company. They may have an emergency assistance service.
Getting help from the police
Whenever you first arrive in a new country you should acquaint yourself with the local police service and how to make use of it in an emergency. The system may be very different to what you are used to.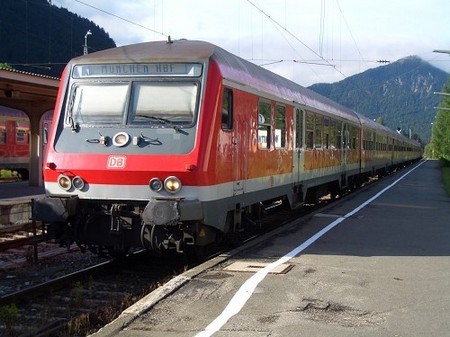 In all European countries the police can be summoned in an emergency by telephoning 112.
If you wish to contact the police in a non-emergency situation then you should remember that in some countries there are often several police forces, usually:
Paramilitary police: Deal with major crime, bank robberies, riots and so on. They do not usually help tourists.
Municipal police: Deal with petty crime, muggings, parking offences.
Local police: Deal with crime in the country, and are sometimes part of the army.
Customs police: Patrol borders and deal with smuggling.
Some countries, such as Greece, also have tourist police. If in doubt about whom to contact ask at a tourist office or any hotel.
You should not normally expect ordinary police officers to speak English. In some countries officers speaking English and other languages may be available. They often wear badges showing the flags of the nations whose language they speak.
Attitudes of foreign police forces vary. In some countries they are friendly and helpful. In others they are unfriendly: if you have a reason for requiring their help (such as to report a theft) you may have to insist that they make out a report.
Getting medical assistance
In all European countries an ambulance or doctor can be summoned in an emergency by telephoning 112.
If the situation is not an emergency first try to contact a local doctor. They will be able to either assist or refer you to someone who can. If not, go to a hospital.
To find out where the nearest suitable hospital is tourist offices are usually able to help. If not, then any local hotel will usually know if and where English speaking assistance is available.
Note that in many countries both public and private doctors, dentists and hospitals exist. If you use a private hospital you will be expected to pay the bill, for which you will have to have insurance. So, before using such facilities always ask whether they are private or public, and if public, check that they can treat you under any national health scheme (more details about this are given later).
Getting help from the embassy
The help available to travellers from the embassy or consulate of your country is actually quite limited. A consul can:
Issue emergency passports if yours is lost or stolen.
Contact friends and relatives at home if you need help in an emergency (for example, if you need them to send you money).
Issue emergency funds up to £50 against a UK cheque and banker's card.
Provide a list of local doctors, lawyers and interpreters.
Ensure you are dealt with according to the law if you are arrested. (They can give you contact details of a local lawyer and bail bonds agency that can assist you in getting out of jail).
A consul can give you an emergency loan (for example, to travel home) but only in a severe emergency. Note that they are not obliged to do this.
A consul cannot:
pay any hotel, legal or medical bills for you
pay for any travel tickets unless as above
give legal advice or interfere in local legal systems
investigate a crime
help you to find work or get any work/residence permits
get favourable treatment for you, by the police or in a hospital
help make travel arrangements or solve other problems.
Note that if you have dual nationality the embassy of your first country cannot help you at all when you are in the country of your second nationality, and vice versa.
If you need the services of the embassy the best procedure is always to telephone first. The local tourist office, police and many hostels know of the number. Do not travel in person in the first instance. The embassy will tell you what to do next: there may be a consulate or honorary consulate locally who can help you.
Embassies usually follow local business hours. Out of these hours a recorded message will tell you how to obtain help in an emergency.
Filed Under: General How To's
About the Author: Carl Tackett is a travel enthusiast. He has traveled to over 50 destinations all over the world. Currently, he is residing in England. He loves to write about traveling and helping fellow travelers.
Comments (0)