By Arthur Kunkle on Feb 22, 2010 with Comments 0
---
For many, particularly city dwellers, the controlled minimal ism and almost neutral colour schemes of classic oriental style is the perfect antidote to a stressful lifestyle and one which can be adopted right through the home. There is no reason why the balcony should not reflect an oriental mood too, particularly if it matches the style of the rest of the rooms, and this can be a very stylish and modern treatment despite being rooted in a classical philosophy and centuries-old design style.
Timber decking underfoot could be built on different levels, providing shelving or staging for a small stone bowl of water, a display of miniature bonsai trees in their attractive glazed bowls and dishes, or oriental-style ornaments and sculptures. The timber can be stained a soft blue or grey to increase the calm impression of peace and space, and extended to create screens and pergolas. For a more dramatic look, a Chinese red stain with touches of black can be used, maybe on the furniture and accessories. More subtle bamboo screens are also available, and are especially suited to balconies as they are lightweight yet act as excellent screens and windbreaks.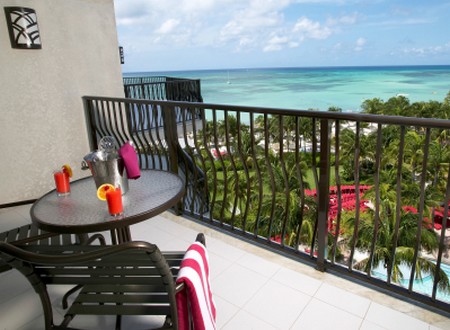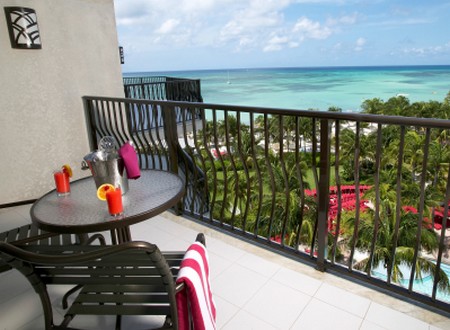 Plants are kept to a minimum in the oriental scheme, each specimen being specially chosen for its shape and form. Bamboos are particularly appropriate, of course, are elegant and well suited to being grown in pots. The Arundinaria family can offer a wide range of delicate fluttering forms, from the hardy dark green A. japonica to the lovely golden leafed bamboo, A. viridistriata or purple-green A. nitida. They can look superb in a suitably oriental pot or urn. Other plants worth considering for an oriental-style balcony include a specimen dwarf maple, Acer palmatum which, with its lovely foliage and wonderful autumn colour, is suitable for a large container; and background greenery, preferably ever­green climbers and clipped forms. If the balcony is well supported, sculptural rocks and arrangements of pebbles can add to the authentic oriental feel and help to produce an excellent tranquil setting that looks good whatever the weather or time of year.
Filed Under: Uncategorized
About the Author: Greenery always attracts Arthur Kunkle. He has a big garden where he plants many fruits and vegetables. His passion for gardening motivates him to write and share different tips on gardening.
Comments (0)