By Justin Belden on Sep 17, 2017 with Comments 0
---
To create a Web Disk account in cPanel, follow the instructions below:
Procedure:
On the homepage of your cPanel account, click Web Disk Accounts under Files.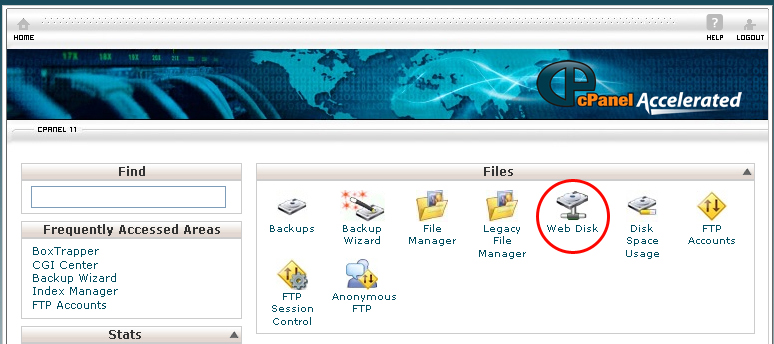 Select a domain from the drop drown menu
Enter a login name for the new Web Disk account in the Login text box.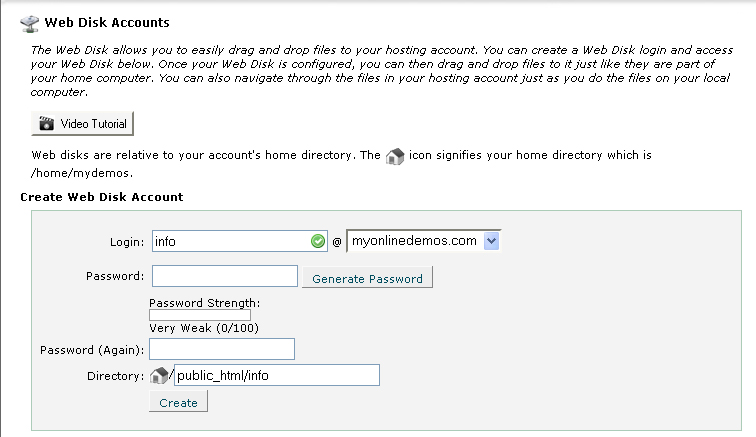 Enter a password for the new Web Disk account in the Password text box.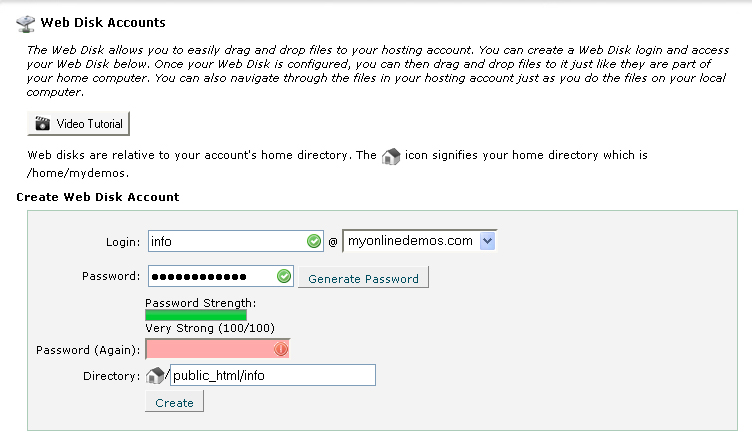 Enter the password for the New Web Disk account again in the Password (Again) text box.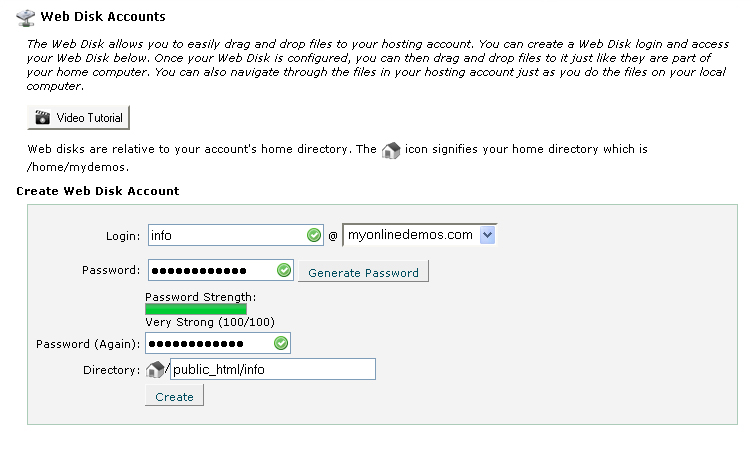 Specify the directory which you want to access in your Web Disk account. For example, if you want to access to the root folder, Enter public_html. If you want to access only one folder, Enter public_html/foldername. Replace the foldername with the name of the folder inside the public_html.
Click on the Create button.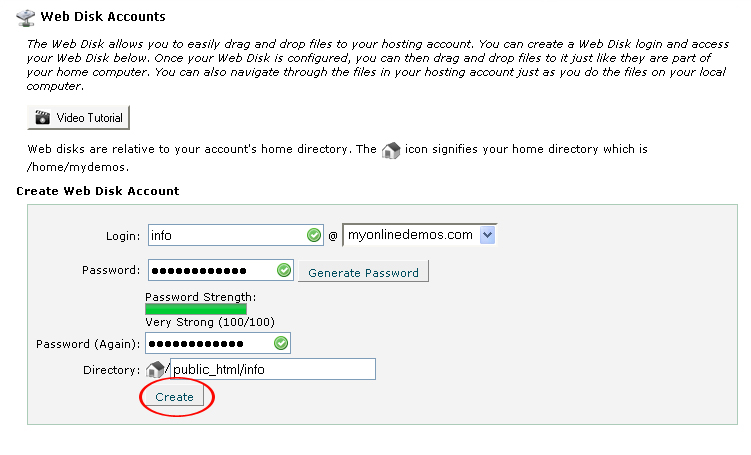 Click Go Back.
Click Access Web Disk.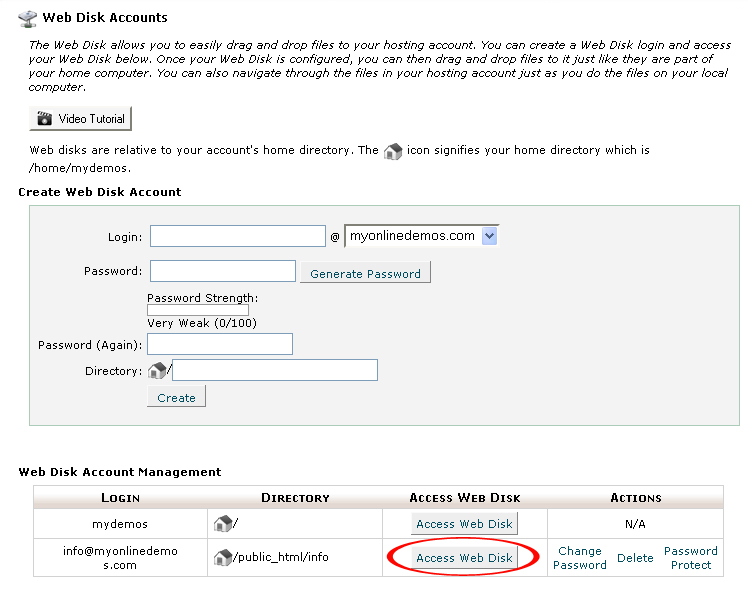 Depending on your computer, choose from the drop down menu the operating system of your computer.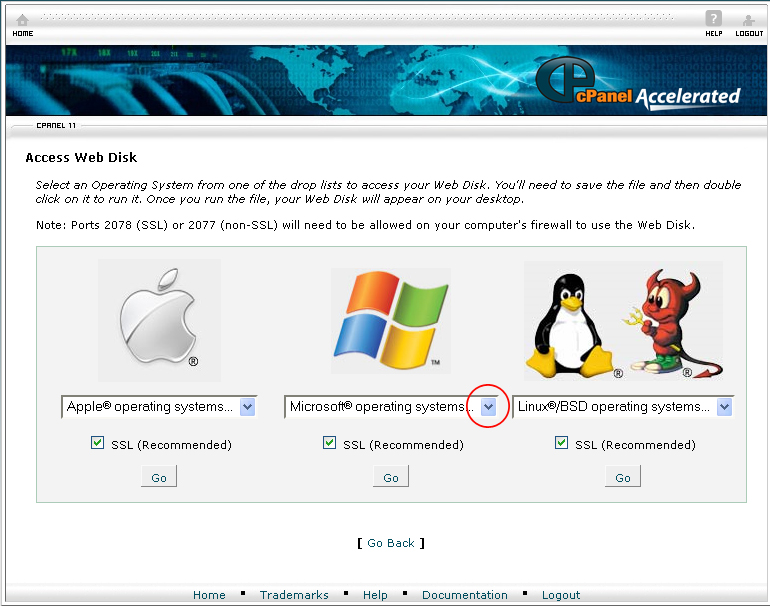 A pop up will prompt you to save the Secure WebDisk.vbs file. Click Save File to download it to your desktop.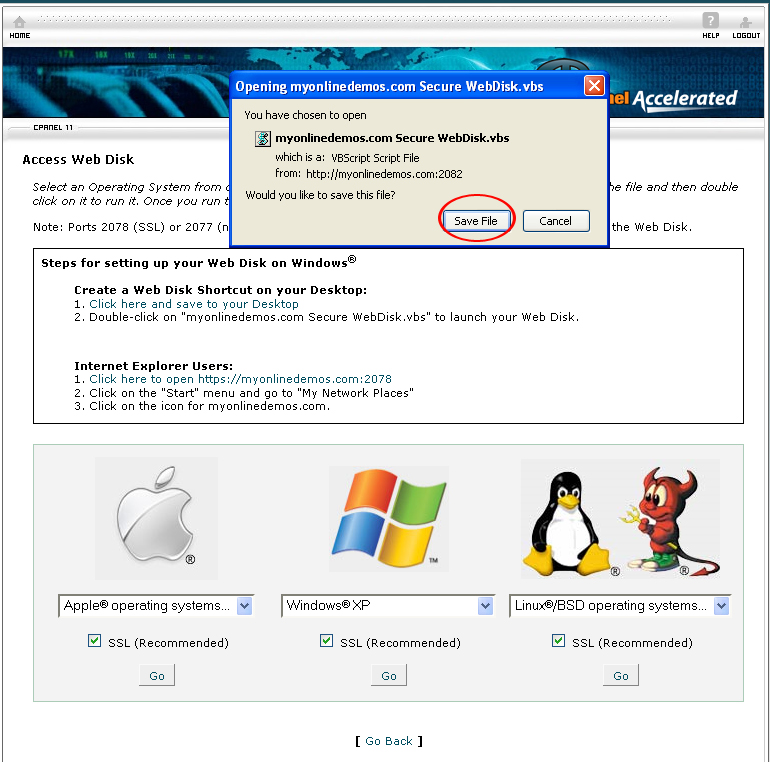 Go to the desktop and click on the Secure WebDisk.vbs file. A pop up will appear on your screen and prompt you for your confirmation to open the file. Click Open.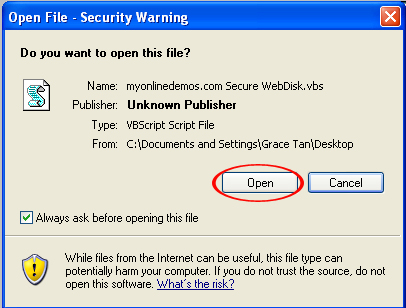 Next, a Security Alert window will pop up. Click Yes to proceed.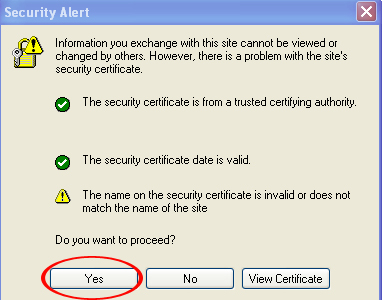 Enter your username. The username must be entered in a domain format that you have entered when creating the Web Disk account. For example, john@example.com.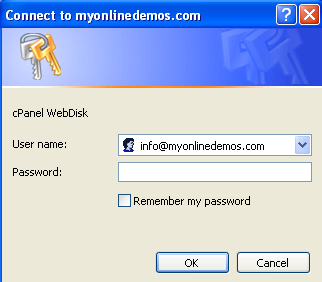 Enter the password. Check Remember my password if you don't want to fill in the username and password everytime you login.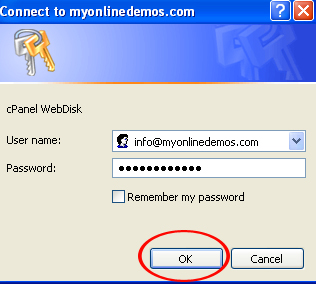 A new window will pop up on your computer screen. To upload a file, drag and drop the files to the folder. Alternatively, you can also copy a file and paste it in the folder.
Filed Under: Computers & Technology
About the Author: Justin Belden is a freelance web & graphic designer with over 15 years' experience. He is also an Avid member of the Design/Development community and a Serial Blogger who loves to help people by sharing interesting and informative tips and trick related to computer and technology.
Comments (0)