By Leona Kesler on Sep 06, 2017 with Comments 0
---
If you are a health conscious eater then fish is a great option when you need flavor and protein. Tilapia is a nice main dish for a lunch or dinner meal. Tilapia is not an expensive dish to make and it can be ready in to serve in mere minutes. It's a healthy meal without compromising the taste and quality of the meal. Here is an easy recipe to follow. Read on for more information..
Items You Will Need:
Tilapia
Different Seasoning (Varies according to recipe)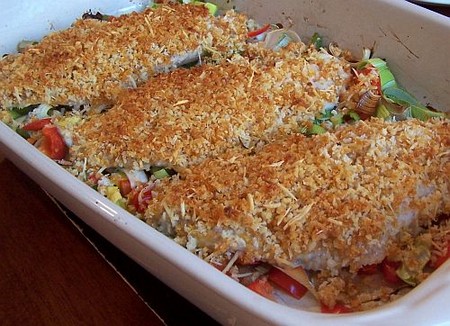 Step 1
Lemon Garlic Tilapia
Tilapia (4, Fillets)
Olive Oil (1 Tablespoon)
Margarine or Butter (1 Tablespoon)
Lemon Juice ( 1/8 cup)
Parsley Flakes (1 Teaspoon)
Garlic Salt (1 Teaspoon)
Cayenne Pepper
Salt
Oven Temp: 400 Degrees
Prep: Use cooking spray to coat baking dish.
Prep: Place some butter or margarine in microwave to melt.
Prep: Put the Tilapia in an oven safe baking dish
Combine: Parsley, lemon juice, butter or margarine, olive oil, garlic powder.
Place the season mix on top of the Tilapia
Bake the Tilapia in the hot oven for a period of 13 minutes. Now, broil the fish in the oven for about three minutes.
Step 2
Parmesan Tilapia
Tilapia Fillets (1 lb.)
Parmesan Cheese ( ¼ cup)
Butter or Margarine (2 Tablespoon)
Mayonnaise (2 Tablespoon)
Lemon Juice (1 Tablespoon)
Combine: Celery Salt, Basil, Black Pepper, Onion Powder
Oven Temp: Set the oven to broil
Prep: Oil the aluminum foil so that you can cover the pan
Combine: Margarine or butter, parmesan cheese, mayonnaise and juice of lemon )
Food Prep: Sprinkle with onion powder, basil and celery salt, generously.
Food Prep: Align the Tilapia in the pan.
Cook: The fillets should be broiled for three minutes. Turn the fillets over and broil for two more minutes. Take the Tilapia fillets out of the broiler and top with the seasoned cheese mix. Put the fish back into the broiler for about three minutes. The cheese will be melted. When the fish flakes with a fork it is cooked.
Step 3
Baked Tilapia with Seafood Topping
Shrimp ( 8 ounces, cooked)
Tilapia fillets (8)
Neufchatel Cheese (8 ounces)
Italian Bread Crumbs (1 cup)
Crab Meat (or imitation) ( 2 cups)
Chicken Broth (1 cup)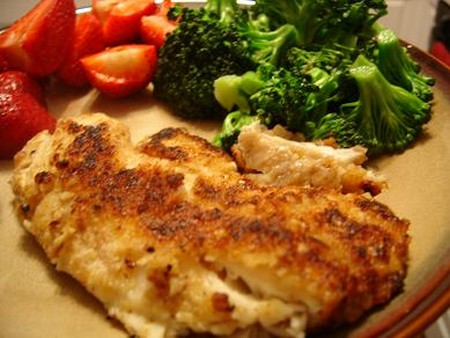 Garlic (chopped 1 Tablespoon)
Butter or Margarine (6 tablespoons)
Mushrooms (2 cups, sliced)
Swiss Cheese ( ½ cup, shredded)
Oven Temp: Preheat to 400 degrees
Food Prep: Chop the mushrooms, shrimp and imitation crab.
Food Prep: Combine the melted butter or margarine with the Italian bread crumbs.
Cook: Sautee these ingredients in a pan with some butter and garlic.
Cook: Put in some Neufchatel cheese that has been made soft. Stir in some chicken broth. Allow the cheese to fully melt.
Cook: Spray a baking pan with a nonstick cooking spray and put the Tilapia in. Pour the cheese and seafood mixture on top of the tilapia. Top with Swiss cheese.
Add the bread crumbs and put it into the oven to finish baking.
Filed Under: Food & Cooking
About the Author: Leona Kesler is a head-chef at a very popular food restaurant in New York. Also she is a blogger who shares her experiences, tips, and other informative details about food and cooking. Her recipes are featured on many magazines.
Comments (0)