By Leona Kesler on Nov 09, 2010 with Comments 0
---
Rice is a staple food of most Asian countries. Thus, if you have observed that in Asian cuisine, rice will always be part of it. However, for Western countries rice will be eaten once in a while but it would be best to know how to cook rice in order to come out with well-done rice that will surely make your mouth water.
There are different ways on how to cook rice. You can use a pot and put it on top of the stove. This is the conventional way. However, if you want less hassle, you can do it using rice cooker or a slow cooker. The choice is definitely up to your preference.
The good thing of using slow cooker when cooking rice is that you can add a bit of water when necessary, yet the quality or consistency of the rice is not being altered or whatsoever. You can even cook at least 4 cups of Jasmine rice with the use of slow cooker and this will yield to 10 cups of cooked Jasmine rice.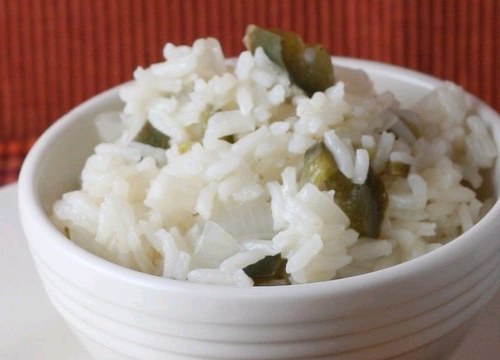 Rice is best paired with meat, fish and other dishes. You can never go wrong putting rice at any dish. Its carbohydrates which are good for the body can be converted to energy. However, too much rice might lead to additional pounds in to your weight. Eat rice moderately not too much.
WHAT YOU'LL NEED
2 teaspoons of salt
2 cups of water
1 cup of Jasmine rice
1 tablespoon of butter or olive oil
INSTRUCTIONS
Start off by measuring the salt, rice, butter and water. Rule of thumb, for a cup of Jasmine rice, you need to match it up with at least 2 cups of water.
Get hold of a little bit of olive oil or a slice of butter and rub it towards the interior of the cooker. This will prevent the rice from sticking into the interior and it is much easier to wash the cooker too.
Then, place into the cooker the following: water, oil and rice. You may add frozen or fresh vegetables, herbs or spices of your choice. However, if you put some additions in, you must put in additional water in order the veggies are also cooked in the process.
Then, switch on the slow cooker and place it at a low setting. This will give you at least 6 to 8 hours of waiting time before the rice gets cooked properly.
Filed Under: Food & Cooking
About the Author: Leona Kesler is a head-chef at a very popular food restaurant in New York. Also she is a blogger who shares her experiences, tips, and other informative details about food and cooking. Her recipes are featured on many magazines.
Comments (0)