By Leona Kesler on Nov 09, 2010 with Comments 0
---
Ribs are truly one of the most popular meat cuts. You can either cook them on the grill, on the stove or right straight to the oven. However, if you do not have any barbeque grill and would want to avoid smoke spreading inside your kitchen, cooking ribs at indoors would be the best. You may also want to look at this green mountain grills edmonton post here for some BBQ options such as charcoal barbecues, gas barbecues, electric barbecues, smokers, or wood pellet grills.
Use your oven in order to cook the ribs without having to worry about the amount of smoke spreading inside the house. In order to make a delicious meal, you can add up vegetables as your side dish.
WHAT YOU'LL NEED
ribs (1 pound per adult)
salt
pepper
aluminium foil (heavy duty)
baking pan
vegetables (for side dish)
water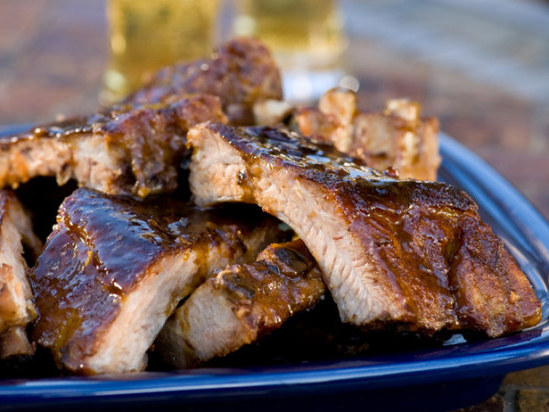 INSTRUCTIONS
Prep the ribs by getting rid of the membrane which is found right on the rib cage.
You can do two options when adding flavour to the ribs. First is to season the ribs with salt and pepper only. Second option will be marinating the ribs with lemon juice plus herbs and spices. The latter one will give more flavour and lock in more moisture the meat.
Next step will be putting at least 1/4 inch (depth) of water right at the bottom of the baking pan.
Cover the ribs with an aluminium foil and form some sort of tent. Be sure it is not too tight or too lose just enough to lock in the flavour and moisture towards the ribs. Do not attempt to stack in the ribs in order to save space; this will give an uneven cooking to the meat.
If there is enough space, put vegetables at the side of the baking pan. This will serve as your side dish. The vegetables will be cooked together with the ribs.
Preheat the oven for about 325 degrees F.
Place the baking pan covered with aluminium foil inside the oven and let the ribs cook for an hour.
Then, after the lapse of an hour, you get the baking pan and unfold the aluminium foil. After which, return the pan right inside the oven and increase the temperature as high as 375 degrees F. Wait for about 10-15 minutes. This will cook the meat until the colour turns to brown.
When the ribs are all cooked, it is now time to remove the ribs from the oven and put them in a platter as for the cooked vegetables place them on a separate platter.
Then, serve to your family or guests.
Filed Under: Food & Cooking
About the Author: Leona Kesler is a head-chef at a very popular food restaurant in New York. Also she is a blogger who shares her experiences, tips, and other informative details about food and cooking. Her recipes are featured on many magazines.
Comments (0)