By Leona Kesler on Jan 11, 2018 with Comments 0
---
Are you looking for a fast and easy dish to make for the family? Try making cube steak.Cube steak is a huge family favorite in households all over. Its popularity comes from the fact that it isn't terribly expensive and it doesn't take a long time to prepare a great meal with it. You can prepare a cube steak dinner with in twenty minutes and satisfy the entire family. It's an unspoken tradition to prepare the cube steak with some gravy. It's absolutely tasty and sure to be a family favorite. Here is how you can make cube steak. Read on.
Items You Will Need: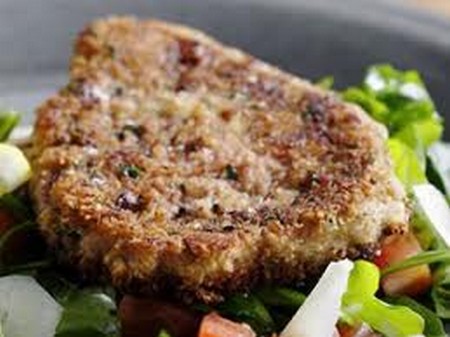 Frying pan
½  cup Flour
½ Milk
2 Tablespoons Cooking Oil
Salt
1 cup Water
Pepper
How to Prepare Cube Steak with Gravy
Step 1
Turn the stove top on to medium heat setting. Put your fry pan on to the eye to warm. Season the steak pieces with pepper and salt. Place a sheet of wax paper on a flat surface and put ¼ cup of flour on the wax paper. Dredge the cube steak into the flour. All the cube steak needs to be covered with the flour.
Step 2
Fry the cube steak pieces Pour 2 Tbsp. cooking oil in the warmed frying pan. Roll the oil from side to side in the pan to make sure the bottom is thoroughly coated. Place the cube steak into the pan. Add a little more salt and pepper to season the dish. Brown the steak on both sides and take out of the pan. Drain the oil from the cube steak by placing it on a paper towel.
Step 3
Lower the cooking heat all the way down. Add milk and water to the fry pan. Do this slowly so it doesn't curdle. Ass ¼ cup of flour to the hot pan. Stir the mix nonstop. It will begin to get thick. If you don't continuously move the mix, the flour will stick to the bottom of the pan and scorch. Once the flour scorches your gravy will have a burned taste. Allow several minutes for this thickening process to happen. It will have look  and feel like gravy.
Step 4
Put your fried cube steal back into the pan with the gravy. Cover the fried cube steak with the gravy. Make sure all the pieces are covered and coated. Allow the entire dish to cook for an additional five to ten minutes. You can stir this occasionally to ensure it doesn't stick or over cook. You can serve this with potatoes on the side or a nice rice like Jasmine rice. Enjoy your hot, fried steak and gravy.
Filed Under: Food & Cooking
About the Author: Leona Kesler is a head-chef at a very popular food restaurant in New York. Also she is a blogger who shares her experiences, tips, and other informative details about food and cooking. Her recipes are featured on many magazines.
Comments (0)