By Leona Kesler on Nov 21, 2010 with Comments 0
---
Homemade cottage cheese is by far better than buying cottage cheese right from the grocery store. It's fresh, delicious and it's your own cooking that adds more flavor to the cheese itself.
WHAT YOU'LL NEED
mixing bowl
long spoon
colander
dairy thermometer
cheese cloth
crock pot (Earthenware)
large pan which is larger than your crock pot
handled knife (long)
measuring spoons
measuring cups
4 tbsps. of yogurt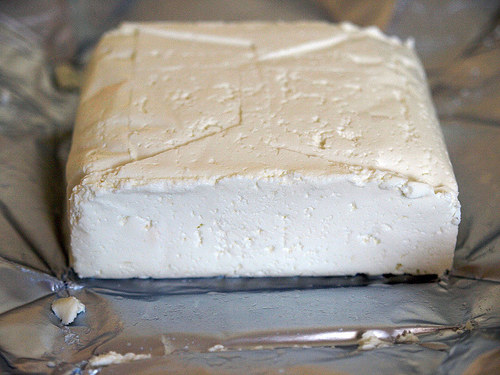 INSTRUCTIONS
Pour into the crock pot at least a gallon worth of pasteurized milk.
Use the cooking method called double boiler method. Heat up the pasteurized milk for about 80 degrees F.
Add at least 4 tbsps. of yogurt to the pasteurized milk and thoroughly mix together.
Be sure the temperature will remain at 80 degrees until such time the milk will clabber. The cooking process will take about at least 12 hours to do so.
Cover the bowl but make sure you are going to use a covering (thin) in order to let the airflow come in.
When the milk started to clabber or already clabbered, you will then see a substance – thick cheesy right at the bottom. Then, there is water right on top – whey.
With the use of a knife, slice the curd into 2-inch cube. This will make more whey to separate from the cheesy substance. Then, let the cubes sit in room temperature for about 15-minutes or so. Next, stir the cubes using your hands.
With the use of the double boiler method again, heat up the curd with the use of boiling water (slowly) on a temperature of about 115 degrees. You must not exceed in order to get delicious as well as good quality cottage cheese.
Stir them for every 5 minutes, cooking time will be around 25 minutes.
It is now time to strain them. Prepare the cheesecloth lined with colander and pour in the curds right into it. Then, allow the liquid substance (whey) to drain off. Slowly, lift up the cheesecloth while separating from the colander. This will eventually separate any residue from the cottage cheese.
Then, rinse the cheese with the use of cold water.
Add a dash of salt to give flavor to the cheese. To add a more smooth finish, you can dazzle the cottage cheese with cream or skim milk.
Filed Under: Food & Cooking
About the Author: Leona Kesler is a head-chef at a very popular food restaurant in New York. Also she is a blogger who shares her experiences, tips, and other informative details about food and cooking. Her recipes are featured on many magazines.
Comments (0)