By Leona Kesler on Aug 23, 2020 with Comments 0
---
Butternut squash is a mild flavored squash. It is one of the easier tastes to tolerate from the squash family. Some children manage to like the butternut squash flavor. There are different ways it can be prepared. You can prepare it in the oven or even microwave. Here is a simple way to prepare and enjoy butternut squash. Read on for more information.
Ingredients:
Butter (1 tablespoon) (optional)
Salt (to taste)
Butternut Squash (1) Large.
9×12 Pyrex Baking Dish (1)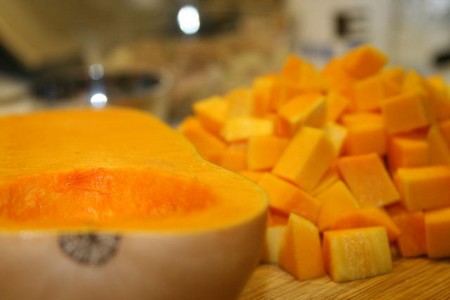 Oven
Food Processor
Water
Pepper (to taste)
Kitchen Knives, Spoons etc.
Tongs
Step 1
Preheat the oven. Set it at 400 degrees.
Step 2
Cut the butternut squash vertically and remove the inside of the squash. Use a spoon for added ease. This includes seeds and flesh.
Step 3
Put ¾ inches of water in your Pyrex casserole dish.
Step 4
Put the butternut squash open side down in the casserole dish. The round shape on the butternut squash needs to be facing outwards.
Step 5
Put the squash in the preheated oven for 40 minutes of baking.
Step 6
After the 40 minute baking time has expired, take the squash from the over. Use protective mittens, the pan will be hot. Use tongs to turn the butternut squash over in the pan.
Step 7
You want to transfer the squash to the food processor in this step. Start to spoon the squash into the canister attached to the food processor. If the squash is cooked right, the flesh will easily separate from the outside rind. If it doesn't, separate the two parts with the metal tongs. Do not place any of the squash rind into the food processor.
Step 8
Throw the shell of the butternut squash away. Leave the bits of squash in the Pyrex. Now pour that and all the liquid from the squash into the food processor. This liquid contains the vitamins of the squash. You want to keep the nutritional value as much as possible.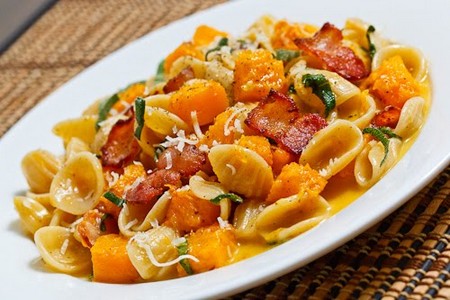 Step 9
Switch the food processor on. Test taste your butternut squash. If the squash is not moist and tastes dry, add more water to moisten it. Add small amounts, bit by bit. Continuously taste the squash to determine what it needs. Do not over add water. It will turn the squash to soup. If you have opted to add the salt and pepper do so. Also, add the butter or margarine.
Step 10
Puree the butternut squash until it is silky smooth. Scoop the squash out of the food processor with a spatula into serving bowls for your family and friends. It's sure to be a hit. Serve the butternut squash while it is hot. Enjoy.
Filed Under: Food & Cooking
About the Author: Leona Kesler is a head-chef at a very popular food restaurant in New York. Also she is a blogger who shares her experiences, tips, and other informative details about food and cooking. Her recipes are featured on many magazines.
Comments (0)