By Leona Kesler on Sep 12, 2020 with Comments 0
---
Cooking a great meal without having to stand over the stove to do it is a nice option for busy families. There are many ideas and recipes you can use to accommodate your needs while living a busy life. Beef tenderloins is a family favorite when it comes to meals that are prepared in the over. You can find the best beef from grass fed beef suppliers. Beef tenderloin is a tasty option for dinner. It can be prepared in an oven or in a skillet on the stove top. The tenderloin section is taken from the middle location of the animal. The name speaks to its characteristic. It is the most tender part of the cow and can be sliced into different types. They include filet or steaks. Beef tenderloin can be paired with several different side dishes to complete the meal.
Ingredients You Will Need: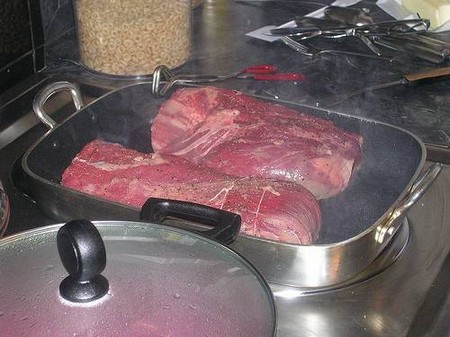 Thermometer
Tenderloin or Steaks (4)
Olive oil
Pan
Step 1
Turn the oven on to 400 degrees. Preheat.
Step 2
Use the steak rub or salt and pepper to season the beef tenderloins to your taste. If you are feeling adventurous you can combine your favorite seasons together to make your own rub. A favorite ingredient is garlic and pepper.
Step 3
Add oil to the skillet or pan you are cooking in. Ensure that all pans you decide to use are safe to use in the oven. Safety is the first priority. Run the oil all over the surface of the skillet or pan. This will prevent the beef tenderloin and other ingredients from sticking to the pan and scorching.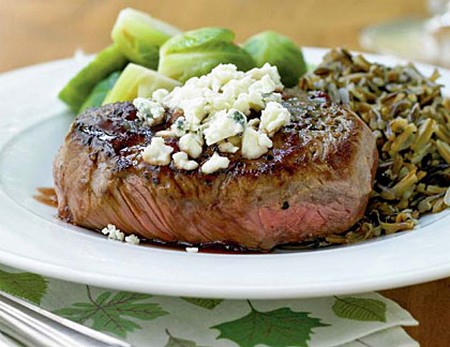 Step 4
If it's decided to leave the tenderloin in one piece, here are some steps to prepare it whole. A 2 lb. tenderloin roast should be allowed to cook for a period of 30 minutes. A 4-lb. tenderloin roast should cook for 45 minutes. You can also use the meat thermometer to check the internal temperature. It should measure 130 degrees. If the beef tenderloins are divided into four steak sections and you are cooking them on the stovetop, cook one side for up to 6 minutes and the other side for up to six minutes. This will give you medium rare results. If you prefer your steaks well done then cook for several minutes longer. Be careful not to overcook the steak as it can become too tough even if you like well done pieces.
Step 5
Serve your beef tenderloin and braised vegetables with homemade mashed potatoes or a pot of steamed rice. I suggest a rice like jasmine rice to compliment this meat. It stands up well to the texture and weight of the meat and adds additional flavor and depth to the overall dish. Enjoy.
Filed Under: Food & Cooking
About the Author: Leona Kesler is a head-chef at a very popular food restaurant in New York. Also she is a blogger who shares her experiences, tips, and other informative details about food and cooking. Her recipes are featured on many magazines.
Comments (0)