By Alan Kennon on Sep 15, 2009 with Comments 0
---
Union Square in San Francisco, California is the third largest shopping district in the United States and one of the city's main cultural centers. It also refers to the actual area bounded by Geary, Post & Stockton, and Powell streets. At the Union Square Plaza you will find TIX, which sells tickets to plays or shows at half the price and one of the biggest department stores in the west, Macy's Union Square. Accommodations also flourish in Union Square. There are the big hotel chains like Hilton and Westin and there are also the more affordable hotels like Hotel Metropolis and Baldwin Hotel.
Things You'll Need:
Computer
Internet connection
Instructions:
Search for hotels that are located in or near Union Square. Try the usual travel sites like Expedia or Travelocity. You can also try other sites like MyTravelGuide.com, but the former two are the most comprehensive when it comes to all information about travel.
Prepare a list of the things you want in a hotel. Once you start searching you'll be surprised at how many options you'll be given. Just to give you an idea, there are about 85 hotels in and around Union Square. You'll find four-star accommodations like Hotel Nikko, Parc Fifty-Five Hotel, Palace Hotel, and JW Marriott, as well as budget accommodations like Super 8 Union Square and The Touchstone Hotel.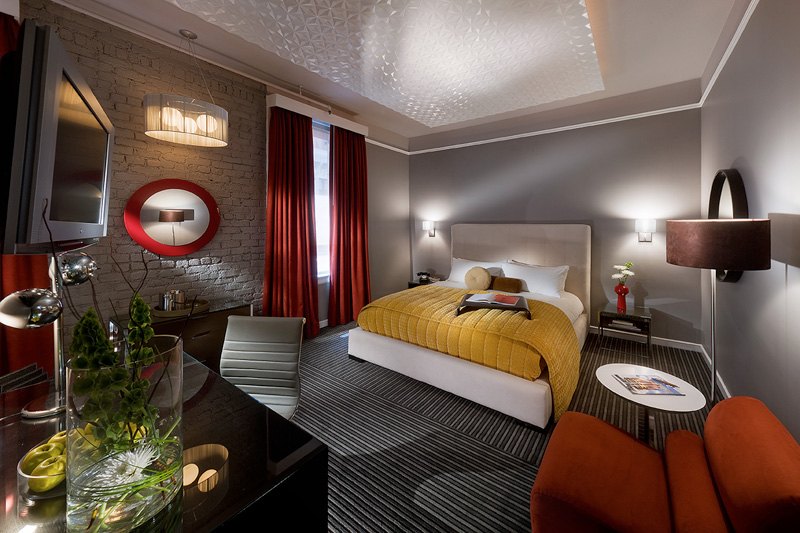 Go to Expedia.com. You can also choose other travel sites, the steps will vary a bit, but searching the site follow some basic procedure and need just about the same information from you. In Expedia, choose the Hotel button on the main window. Under the Trip Information section, choose Find hotels near: A city. Write San Francisco, and choose your check-in and check-out dates, as well as how many persons will stay in the hotel. Then click on Search for hotels.
Trim the results page by going to the Show hotels in an area, then choosing Union Square – Convention Center from the drop down menu. The results will dramatically be trimmed down from more than 300 hotels to less than a hundred hotels.
Identify your target hotels. This means cutting down your list to some specific price range, star rating, traveler's opinion, specific amenity, etc. Choose from the site's many options and drop down boxes. This is where your list in step 2 will come in handy.
Compare prices. Once you have narrowed down the list to a comfortable number compare prices. In Expedia the price per room and room type is listed. Some hotels even list down the facilities that each room type has. From there you can choose your hotel.
Tips and Warnings:
Check out the special offers that each hotel presents so you can save more money. Most hotels will offer discounts for long stays.
Some sites like Kayak.com, MyTravelGuide.com, and Priceline.com also allows you to compare hotel prices. Try them and compare against the prices you got from Expedia to get the best deals.
Filed Under: Uncategorized
About the Author: Alan Kennon lives a very happy life with two kids and a lovely wife. He likes to share his life time experiences with others about how they can improve their lifestyle and personality.
Comments (0)