By Carl Tackett on Sep 15, 2009 with Comments 0
---
France is the third biggest country in Europe and is very blessed with many campgrounds that have swimming pools, entertainment facilities, and beach locations. These campsites great for vacation because they give you an overview of French history and culture. Camping is cheap: you can pitch your tent in some places for as low as $25 compared to staying at expensive hotels. Some campers go to France with their own tents however, there are a few camp sites that have different types of tents for rent. If you will like a more private an efficient way to travel, you might also want to check this freedom express travel trailer for sale before continue reading.
Things to do before you camp in France
Choose which region in France you wish to camp in (see the resources for the site). You can select from the themes box in the site for specific locations of camp grounds such as those that are near the beach, those with covered pools, those with mini-clubs and those which have a built-in tent camp facility.
Check your chosen campsite for more information. Some sites are open from April to August only and some are open until the end of October. You should also check if there are available tents for rent in your chosen campsite but you can bring your own tent just in case.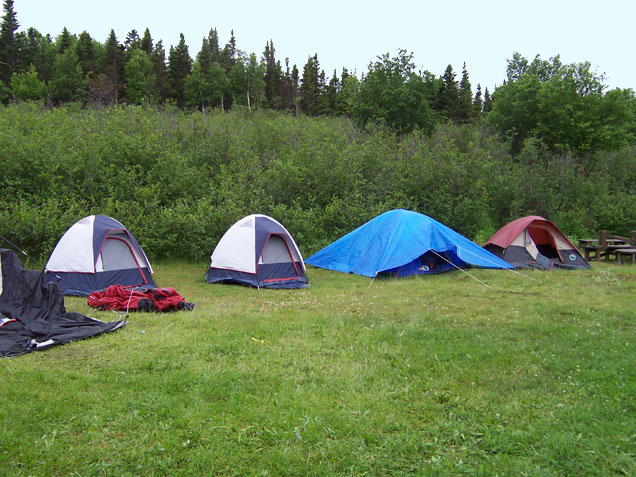 Determine the size of the tent that you will need depending on how many are. You should try to pitch the tent before you decide to go so you can check if all components are intact.
Get the contact numbers of local officials near the place where you will camp if you decide to do it in the wilderness. You may need to get permission from the local tourist information office.
Tips
Camping is fun especially if you're not doing it alone. Invite your friends to camp in France with a tent.
It will be best to get an International Camping Carnet (ICC) before you head out to camp.
If you want to camp in France but do not want to pack a lot of things like a tent and other outdoor gears, then choose those camp sites with built in facilities.
Camping does not mean you have to bring the whole house including the kitchen sink, so travel light and bring only the basic necessities.
It would be good to pitch a tent where there are mobile phone signals so that you can make a call to local officials in case of emergencies.
Warnings
When traveling to new places it is important to bring a map, compass or a guide so you will not get lost in the wilderness.
Be prepared for weather changes so you will not get wet especially your important documents like passports.
Make sure that you will not leave important documents and possessions such as passports and money unattended.
Filed Under: General How To's
About the Author: Carl Tackett is a travel enthusiast. He has traveled to over 50 destinations all over the world. Currently, he is residing in England. He loves to write about traveling and helping fellow travelers.
Comments (0)