By Justin Belden on Jun 17, 2010 with Comments 0
---
If you want your camera to last for a long time then a proper cleaning of the lens is required. If you have a clean lens on the camera then there will be no hint of dust and dirt on your photos which can basically ruin a shot. The following are certain points which help you to clean the camera lens properly and carefully.
There are various risks in cleaning the lens of your camera. The camera lens contains a chemical coating which gives protection to it. But this will be stripped if it is not properly cleaned. If the materials that you are using are wrong and if you are taking wrong steps to clean the lens of your camera then a great damage will be caused to the lens of the camera. Suppose you are not sure about the the task's performance then you can take your camera to a manufacturer and he will clean the lens for you.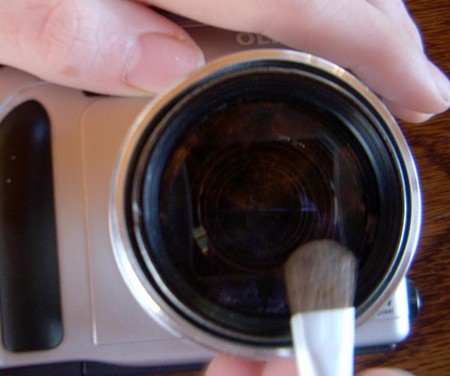 You should have a note about the products that you are not supposed to make use of. If there is a trace of ammonia in your cleaning solution then you should never use it for the cleaning purpose. Ammonia will corrode the protective layer and will leave scratches on your lens. You cannot use the solutions that you use for cleaning some other appliances. The camera lens is so sensitive that it just needs the solution which you use for cleaning the windows. And also the cloth that you use is very important. You cannot use any cloth or towel as it will leave scratches on your lens.
The dust on the lens should be cleaned first. You can make use of the brush that is anti-static or you can even make use of the air bulb. But even if you make use of that brush you should be very careful while clearing the dust. If you have already used your brush for cleaning some other substances like grime or oil etc. then your brush would have been contaminated already. Then you can make use of that bulb. It will just force the dust to move out. Then you can finish this by just slightly brushing the upper surface with a clean and fresh brush.
The oily dirt should be first removed from the camera. We can make use of a trusted brand for cleaning optics and photographic fabric that is not abrasive. Just take a few drops on the fabric and then wipe the lens with at most care across all the edges. This should be repeated till there are no traces of dust in your lens. The solution which is used for cleaning should not be directly poured on the lens. If this is done then splotches will be caused on the lens and then difficulty will arise in removing it.
You should always have a photographic fabric which is not abrasive. This can remove all the dust and dirt easily on the spot.
Filed Under: Computers & Technology
About the Author: Justin Belden is a freelance web & graphic designer with over 15 years' experience. He is also an Avid member of the Design/Development community and a Serial Blogger who loves to help people by sharing interesting and informative tips and trick related to computer and technology.
Comments (0)