By Jason Prickett on Mar 08, 2010 with Comments 0
---
Ideally pictures, especially if valuable, should be hung away from light, heat, draughts and damp. They should not be placed above radiators or next to stan­dard or table lamps. Even picture lights are bad for valuable paintings because they can be adversely affected by both the heat and the light.
Heavy frames should be hung on two double hooks and be supported under­neath to prevent the frame coming apart under the weight. If you fix a wooden batten to the wall for the picture to rest on it will help carry the weight. Always make sure picture hooks are large enough – use a double hook if you are in any doubt at all.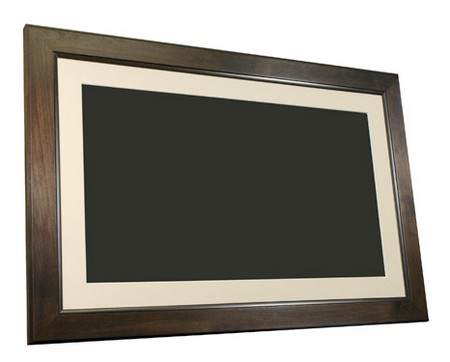 Use picture wire to hang your paint­ings and prints: it is neat, lightweight and will not disintegrate over time. String or thread, on the other hand, may eventually rot or fray.
Make sure that you do not hang a painting where you could pierce an electric cable; if you are unsure about where exactly these run, avoid hanging your pictures anywhere near wall lights.
Oil paintings
Unless you know your oil painting has no value or you painted it yourself and could paint another like it should some­thing go wrong, an oil painting of any value at all should be cleaned by an expert. You can also hire an expert for a Damaged Oil Painting Repair if the painting is valuable to you. At most it can be wiped very gently with a damp cloth to remove any dust or simply brushed with an ab­solutely clean, soft paintbrush.
If your oil painting is of no value you can try cleaning it with a little turpent­ine or white spirit. Use cotton wool and change the pieces constantly so that the cotton wool remains clean.
You can patch a hole or a rip in an oil painting by sticking a piece of unprimed canvas to the back with melted beeswax.
Lay the oil painting face down on a thick pile of greaseproof paper and dip the canvas patch into the melted wax before applying it directly to the back of the picture. Smooth it down gently with a palette knife. If you press too hard you may crack the paint on the other side.
Prints and watercolours
Works of art on paper should always be kept under glass and behind a frame to prevent them getting dirty. Even clip-on frames do not provide adequate pro­tection from dust. Keep the glass clean by regularly wiping it with a little warm water and cotton wool, taking care not to let any water seep under the edges of the frame. Never attempt to clean or patch an antique or valuable print or watercolour.
Removing stains
Never put water anywhere near your watercolour picture, or you may ruin it. If a print is very stained it may be best to put it in a new mount, because you could lose a lot of its character by-cleaning it. If you do decide to clean it, dusting the print with some fresh white breadcrumbs – without the crust – will help remove surface grime. Rubbing it very gently with a soft, white eraser will also help – be careful not to rub away the paper itself, or the pencil marks if the print turns out to be a drawing.
Old rust-like stains on prints can be bleached away by immersing the print in a bleach solution using 5 ml of chloromine T to 1 pint water. Do not attempt to do this yourself if your print is valuable. Test it first to make sure the ink is colourfast; many Oriental prints are not. Rinse the print well afterwards in clean water and dry it by placing it flat between two thick wads of blotting paper and a sheet of board, both top and bottom. Then keep the print tightly cramped until it is dry.
Remove grease from both prints and watercolours by dabbing very gently with a piece of cotton wool which has been dampened with a little acetone. When the acetone has loosened the grease, cover the whole of the stained area with blotting paper and press it gently with a warm iron. You may need to use several pieces of blotting paper to remove the grease completely.
Mending tears
Mend a small tear or hole in your print by glueing a good quality artist's paper over the back of the hole. Then use a very fine brush to touch up any colours that are missing from the print, match­ing shades as closely as possible.
Filed Under: Home & Maintenance
About the Author: Jason Prickett loves to write about home maintenance and stuff you can do yourself instead of hiring any professional. His step by step guides will assist you in completing your home maintenance tasks.
Comments (0)