By Marie Mayle on Mar 08, 2010 with Comments 0
---
All firms, including manufacturers and retailers, have to perform some office functions. The businesses considered in this article, however, are those which specialize in office activities. They are mainly concerned with the collection, storage, usage and exchange of information. Typical small business examples include solicitors, accountants, architects, insurance brokers and estate agents.
Like retailers, easy access to customers is usually a key locational consideration and the supply of office premises therefore shares some common features with the geography of retailing. In terms of location, offices can be classified into four main groups: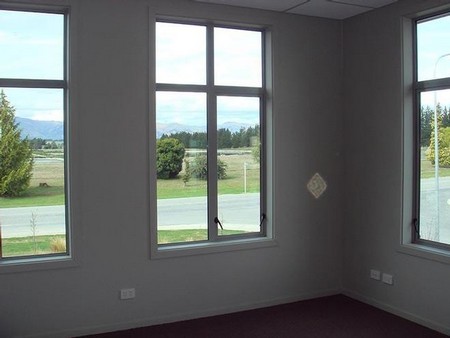 1. Town centres. The post-war years have seen a large-scale expansion of office space in the centres of our major towns and cities. The concentration of office accommodation in central locations provides advantages not only in attracting qualified staff but also in access to customers and to other offices offering related services. Much of this central office space takes the form of high-rise blocks (the concrete and glass towers of the 1960s and 1970s). In these, the units of space may well be too large and expen­sive for the typical small business. However, cheaper space in smaller units is often available in buildings where shops occupy the ground floor and various professional services (with similar locational needs) occupy rooms on the upper floors. Sometimes the only external evidence of their presence is the name-plate at the entrance to the building.
In recent years town planners have become concerned at the increased incursion of ground-floor offices, especially building societies and estate agents, into retailing areas. This breaks up the continuity of the shopping frontage and introduces dead space. However, planning attitudes to the use of upper floors are generally much more relaxed.
2. District high streets. Although these usually have relatively few purpose-built office blocks, there is once again a stock of upper-floor accommodation. By comparison with the city centre, the geographical catchment for attracting customers is much more localised, and this will be reflec­ted in rental levels.
3. The suburbs. As a result of changing patterns of communi­cation and new developments in the transmission of data, some office companies have moved away from central locations to cheaper premises in the suburbs. To accommo­date this demand, especially around the larger cities, private developers have built modern office premises in suburban areas. Favored sites are along main roads, at transport interchanges and other sites with high accessibility.
Within London, for example, Croydon and Ealing are among many boroughs which now have large amounts of office space. If you're working from home, you can easily hide your home postal address by using a virtual office business address on your web site, so that way the mail is forwarded to you so you can use that address everywhere and keep your personal home post address private.
4. Prestige, historic environments. Some professional services, in particular solicitors, like to advertise the antiquity and respectability of their business by obtaining a prestige address in an historic part of town. A limited supply of office space can therefore be found close to cathedrals and abbeys and in areas of elegant architecture and town-scape. In Sheffield the offices in the Georgian houses of Paradise Square, next to the cathedral, provide a particu­larly good example.
Office rents are highly sensitive to location and there are striking geographical variations. If you decided to build your own office space, you should meet with several contractors like commercial roof construction contractors, electricians, builders and providers of commercial bulk cleaning supplies to get the best deals.
Prime office space in the City of London can cost about £40.00 per square foot (excluding rates). For similar modern premises in Croydon, Ealing or other suburban areas figures of about £10.00 per square foot are typical. However, all such costs are likely to exceed the budgets of most small firms, which tend therefore to occupy older, 'secondary' premises. A room or two over a high street shop in a provincial town may be only £2.00 per square foot, or even less in some northern towns. These steep variations underline the need to get to know your local property market.
Filed Under: General How To's
About the Author: Marie Mayle is a contributor to the MegaHowTo team, writer, and entrepreneur based in California USA. She holds a degree in Business Administration. She loves to write about business and finance issues and how to tackle them.
Comments (0)