By Arthur Kunkle on Feb 20, 2010 with Comments 0
---
Balcony furniture must be as practical as it is attractive; it needs choosing carefully, especially if you intend to store it under cover during the colder months, in which case it will be an advantage if it can be easily dismantled or folded away. Some owners of small, modest balconies are content with taking a few pieces of their existing lounging or dining furniture outside as and when required. This is all very well if you can be bothered, but there is no point if the upheaval involved frequently dissuades you from using the area. There is also the problem of damage and weathering – fabrics may fade and varnished timbers crack and peel in strong sunlight.
A better option for lounging and outdoor picnics might be a thick rug and a collection of large cushions, all of which can be easily stored. They could be kept indoors or in a dry, weatherproof storage box actually on the balcony. Many types of garden and outdoor furniture can actually be left outside all year round and are attractive enough for balcony use. The drawback is that most tend to be made from heavy­weight metal or timber: you may have to restrict your choice to the lighter plastic and aluminium frame furniture if you must keep weight to a minimum on your balcony.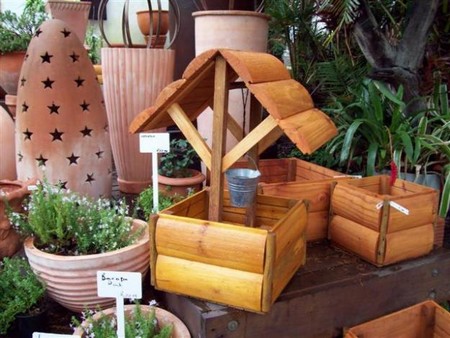 Sitting comfortably
Comfort is an important consideration, too, as you will probably be spending a lot of time in your new outdoor living area once it is completed, either relaxing in a lounger or deckchair, or dining al fresco with family or friends. There are a great many types of seating to choose from, depending on whether you simply want somewhere to sit comfortably and read the paper or enjoy the view, or prefer the last word in luxury from which to soak up the sun. There are plain wooden benches, or more elegant traditional garden seats with ornamental backs. There are hdpe outdoor furniture items such as matching chair and table sets that can be elegant or traditional, and are available in every style and colour imaginable. Dining chairs might be up to the minute, non-fade plastic, or fully upholstered to match the sun umbrella and tableware that come with it in the same range. Simpler canvas chairs or wooden seats can also be surprisingly comfortable, with the advantage that they fold away when not in use.
For a strictly traditional balcony, you can buy Victorian-style cast metal chairs and tables imitating early wrought ironwork and which can be left outside all year round. Loungers are for the real sun lovers and might be made of light timber or bamboo for a rather colonial air, especially when surrounded by a lush jungle of green plants. You can use moulded plastic for the ultra modern look or heavily upholstered white plastic for a touch of Riviera or Hollywood pool-side luxury.
Temporary furnishings
Some balcony furniture may have to be brought into storage over the winter months, but the majority is designed to stay outside at least all summer. However, there are also temporary furnishings to consider adding to your scheme: soft furnishings and accessories that will only be brought out in fine weather but which are generally stored indoors. You might like to pin brightly coloured lengths of fabric to a trellis or a wooden framework, or to drape them over an overhead structure to provide shade in hot weather. There are also cushions to buy or make for extra comfort on hard seats, matching tablecloths and crockery for outdoor meals, candle holders, insect repellents, wine coolers plus all the other trappings of the well-furnished balcony.
Filed Under: General How To's
About the Author: Greenery always attracts Arthur Kunkle. He has a big garden where he plants many fruits and vegetables. His passion for gardening motivates him to write and share different tips on gardening.
Comments (0)