By Jason Prickett on Jan 22, 2010 with Comments 0
---
Although in theory you can use virtually every type of floor covering in every room, some types are better suited than others, either from a practical point of view or for appearance's sake. Bear the following points in mind before making your choice.
LIVING ROOMS
You will obviously want living-room floor coverings to look good, but wear is a primary consideration. Coir and sisal matting are both attractive and hardwearing choices, but the best choice for a soft floor covering is probably a 80/20 per cent wool/nylon carpet (or 100 per cent wool if you can afford it). Hard floor coverings can be particularly effective in living rooms. Choose either wood or cork, with a few rugs scattered around (on non-slip underlay). If the existing floorboards are sound, sand them down and seal them with floor varnish, perhaps painting or stencilling them first.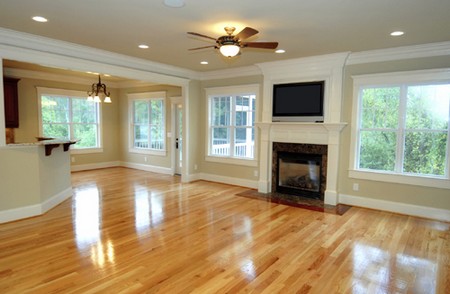 DINING ROOMS
As food and liquid are likely to get spilt in a dining room, practicality is as important as comfort and good looks. If you want carpet, you must be prepared to clean it regularly, but good choices for dining rooms are vinyl, lino or sealed cork – or a timber floor covered with rugs (on non-slip underlay). Ceramic tiles will look good (and be easy to keep clean) but will be noisy – especially as chairs are dragged across them.
HALLS
As the hall is often the first part of your home that visitors see, you will want a floor covering which looks good. Carpet will need to be good quality to withstand the likely wear (particularly if the hall leads directly from the street or the garden); hard tiles or wood flooring will be easier to keep clean. In an older house, hard tiles were the traditional floor covering in a hallway – an effect which can be achieved now by using patterned vinyl or lino.
BEDROOMS
Softness underfoot is the most important thing here and the usual choice will be carpet fitted from one wall to the other. In a child's or baby's room, consider using vinyl, lino or sealed cork which provide a hardwearing and easy-to-clean surface. If you prefer wood flooring, use plenty of rugs to stand on, but make sure they cannot slide around by putting them on a non-slip underlay.
STAIRS
Durability is very important on stairs. The best choice is a hardwearing carpet, but avoid long piles (especially shag pile) in which high heels could get caught.
BATHROOMS
Most floor coverings can be used in bathrooms, but avoid ceramic tiles which can be slippery when wet. Special carpets are sold for use in bathrooms; avoid the wool types which can rot. Vinyl, lino and sealed cork are ideal.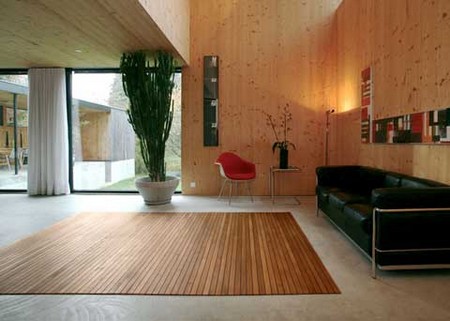 KITCHENS
Practicality is the most important thing here and your choice may well depend on the existing sub-floor. Solid floors can be covered with virtually any floor covering, while suspended wooden floors may not be strong or stable enough for ceramic or quarry tiles. Vinyl, rubber and sealed cork are all ideal for kitchens; quarry tiles and ceramic tiles are easy to keep clean, but are cold and noisy underfoot. If you use carpet, make sure it is a type suitable for kitchens.
CONSERVATORIES
The type of floor covering you choose for a conservatory will depend very much on how the conservatory is to be used. For traditional plant displays, a hard easy-to-clean covering, such as ceramic, terracotta or quarry tiles, will be best; if the conservatory is an extension of the living space, you might want to continue your existing flooring (timber or carpet, say) into the conservatory.
Filed Under: Home & Maintenance
About the Author: Jason Prickett loves to write about home maintenance and stuff you can do yourself instead of hiring any professional. His step by step guides will assist you in completing your home maintenance tasks.
Comments (0)