By Justin Belden on Jul 24, 2010 with Comments 0
---
Usually a photo that is taken indoor always looks dim if we don't make use of flash. Sometimes even if we use flash the photo still looks dim especially in yellow lighting. If indoor photo has to be taken which shows how a room looks exactly in soft lighting, increases the face color.
If you want to purchase a digital camera to take photos indoor then you should forget about the megapixels and look for the shutter speed and ISO value. Most of the cameras highlight only its resolution in advertisements. It does show any other features which affect the photo quality greatly. Indoor photos always look dim because luminousness of light bulbs is less when compared to sunlight. The following are certain tips to be followed while buying a digital camera for taking photos indoor: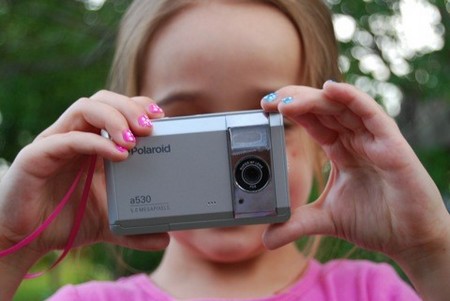 We should check the ISO of the camera. This shows its sensitivity towards light. The suggested ISO value is 400 for taking indoor photos. It can be more than 400 also. We can find the ISO of a digital camera by taking a look at its specification list.
We should also check the shutter speed of the camera. If the digital camera is in automatic mode then the speed of the shutter is automatically adjusted. It will be better if you explore the features of the digital camera by trying out with the picture which results with different shutter speeds. A slow shutter speed will give a clear and bright picture as it allows a large amount of light to fall on the lens. But if the speed of the shutter is slow then it will capture all the movements and also results in a blurred picture if the person taking the photo or on whom the photo is being taken moves.
A flash should be used. If you are not very interested in photography then you can ho for a basic camera with flash in it. You can make use of the flash when you are taking photos indoor or against light. You can also make clear and bright photos even in darkness if you are making use of flash. If you use a camera for the sake of profession then you should go for a camera with large auxiliary flash in order to take photographs in the dark.
You can browse the net to get information about the different digital cameras available to take photos indoor. This will save your time as you need not go around the market searching for a camera which will suit your budget and need.
When you are buying an indoor camera you should not take a sudden decision and choose something. You should first check its features taking the help of the retailer. You can even go to some other store if they don't allow you to check the camera in a particular store.
Filed Under: Computers & Technology
About the Author: Justin Belden is a freelance web & graphic designer with over 15 years' experience. He is also an Avid member of the Design/Development community and a Serial Blogger who loves to help people by sharing interesting and informative tips and trick related to computer and technology.
Comments (0)