By Justin Belden on Jul 23, 2010 with Comments 0
---
The new development in mobile telecommunication is 3rd generation or 3G. The specialty of this service is that it allows the users to enjoy wide range of network. This facility includes faster broadband with downloadable speed of 14.4 megabits per second. The usage of 3G technology extends for internet access to mobile and also for mobile technology.
A few technologies that are present on 3G which allow users to enjoy proper services on their handset are High Speed Uplink Packet Access, Universal Mobile Telecommunications System and Enhanced Data GSM Environment. There are various countries which provide the ultimate 3rd generation mobile network services.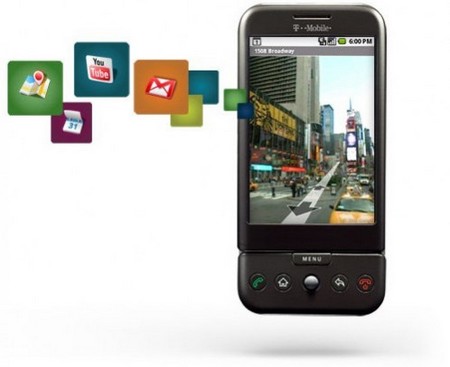 3G mobile network can be found out by the following ways
First we have to do a research on the Mobile Network Providers. The world consists of many mobile network providers. A few of the network providers serve only a few countries. But very large telecommunications companies serve many countries all around the globe. To identify the 3G network, it is must to be aware of the mobile network provider of 3G service in your country. For this you can either search on the internet or find some of the leading telecommunications companies in the market.
The next step is to check for services. After collecting the details of mobile network providing companies which offers 3G facilities in your country, the services by them to other consumers must be checked. Various network providers have different plans and different charges for their service. On visiting the telecommunications provider's official websites, you can see their services.
We have to make a call to operator in the next level. It is mandatory to call the service provider and enquire whether the network coverage is available in your area or not before becoming their customer. This checking process is done to ensure the usage of mobile phones in your area itself without any signal problems.
The next step is checking. After we subscribe to the network, we must first check whether it has the ability to access internet facility or not. This check will ensure about the signal availability and the reception of your handset for any type of network service. There are a few cases that, the mobile network providers will give mobile phone as a part of the plan.
The above mentioned are a few tips which will be useful to find proper 3rd generation network provider for your handset. There will be at least one telecommunication provider around the globe which will suit your need. You must also check out the services they provide and tariff plans of the services. After checking all the service providers, the list will be narrowed down and you may choose the best one apt for you. For choosing proper network provider, you may also go for word-of-mouth from your friends. This feedback helps you to select reliable network.
Further Readings:
Filed Under: Computers & Technology
About the Author: Justin Belden is a freelance web & graphic designer with over 15 years' experience. He is also an Avid member of the Design/Development community and a Serial Blogger who loves to help people by sharing interesting and informative tips and trick related to computer and technology.
Comments (0)