By Jason Prickett on Jan 24, 2010 with Comments 0
---
There is no point having a luxury carpet if it is going to be ground down by excessive wear (the main wear point on carpets is where people change direction, such as the bottom of stairs or corners in a corridor) or a fine polished floor in the hall which gets scratched to bits by people walking in from the garden. Equally, you will want a covering in kitchens and bathrooms which can resist water. You will also want to think about how the floor covering sounds – some hard floor coverings can be very noisy – and feels, especially if you like to walk around barefoot Ask yourself:
what will the room be used for?
will the floor covering be subject to heavy wear?
•will people walk on the floor covering directly after being outside?
is the floor likely to get wet?
does the floor need to match existing furniture and decorations?
do you have underfloor heating (electric cables buried in a solid floor)?
are there any problems with the existing floor (especially if the new floor covering is heavy)?
do you need access to underfloor services (plumbing and electrics)?
how much will it cost?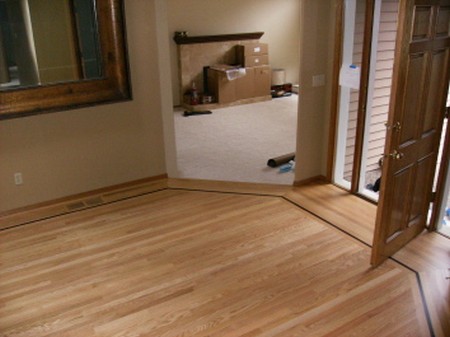 Brick floors can look 'rural' and, depending on the colour of bricks chosen, warm. Bricks are less cold underfoot and less noisy than ceramic or quarry tiles, and are generally waterproof and non-slip. They are moderately expensive and suitable only for solid ground floors and should be laid on a bed of mortar over a damp-proof membrane. Make sure that paving bricks are used.
Ceramic tiles used for flooring are thicker than the type familiar for use on walls. A wide variety of sizes, shapes and patterns is available in both machine-made and hand­made versions. Ceramic floor tiles are laid on a bed of adhesive either on a solid floor or on a suspended timber floor, strengthened with exterior-grade plywood. The tiles are extremely durable and are easy to keep clean, although they are expensive, cold underfoot and noisy; some have a surface texture to make them non-slip
Quarry tiles, usually square or rectangular, are also popular and come in the same range of warm colours as bricks. They are very durable and can be a relatively cheap way of covering a floor but, like ceramic tiles, are cold and noisy underfoot (though less likely to crack than ceramic). Machine-made quarry tiles of even thickness are laid on adhesive; hand-made quarries are laid on a cement mortar screed.
Terracotta tiles are similar to quarry tiles but are warmer underfoot and, because they are porous, need to be sealed.
Stone, marble, slate and terrazzo (originally chips of marble set in concrete and ground smooth) all have their advantages and their own appeal, but are expensive and usually need to be laid professionally.
Woodstrip flooring (usually hardwood) gives the appearance of floorboards, but without the gaps. Thin types are laid on top of an existing floor; thick types can replace floorboards.
Wood mosaic flooring consisting of tiny strips of wood held on to a backing to give larger panels.
Woodblock 'parquet' flooring is made up of small blocks of wood, usually laid in a herringbone pattern.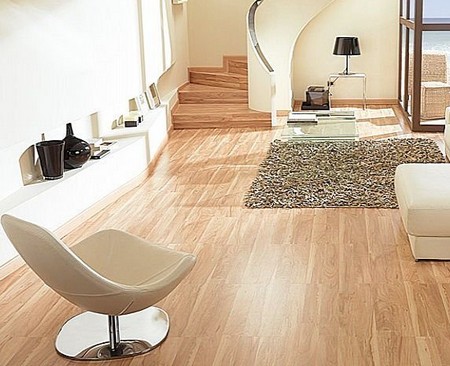 All these wood floorings will give a fine attractive covering to a solid or suspended timber floor; wood mosaic is the cheapest and easiest to lay; woodblock parquet flooring the most expensive and the most difficult to put down.
In order to resist wear and water, timber flooring needs to be sealed, unless it comes pre-sealed. It is fairly warm underfoot and durable (if properly sealed), but can be noisy to walk on.
Filed Under: Home & Maintenance
About the Author: Jason Prickett loves to write about home maintenance and stuff you can do yourself instead of hiring any professional. His step by step guides will assist you in completing your home maintenance tasks.
Comments (0)