By Justin Belden on Jun 17, 2010 with Comments 0
---
The first step is to evaluate whether or not the subject line of the email is written scaring you into action. This technique is called social-engineering. An identity thief will write an email that is made to scare you into taking immediate action (e.g. giving them credit card or bank information) without leaving you time to think whether or not the message is legitimate.
Step 2 is to read the email over closely to check if it has your name in it. Most identity thieves will use generic terms to refer to you, so that they can send a single email out to everyone on their list. Emails will claim that they are from your credit card or your bank but will call you "customer" or "account-holder" or another title that does not refer to you personally.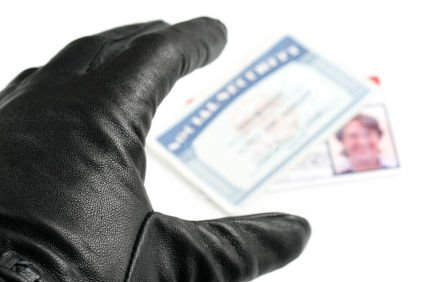 Check the senders email address. These days addresses can be faked, but most scammers don't actually bother to do it. They will claim to be sent from the government or a financial institution, but will be sending their emails from somewhere like hotmail or yahoo.
Check where the link in the email actually send you to by placing your cursor over the link. Don't actually click on the links because they may take you to a phishing site that will download malware to your computer without your permission. When you put your cursor over the link, the address of the target will be shown in the bottom left corner of your window. The link will usually say something like "www.yourbank.com" but will actually send you to a different site.
Skim read over the email to find out what information you are being asked to give. Scammers will send out emails to collect information such as social security numbers, names, credit card numbers and bank account numbers and other things that are used to take your identity. Most legitimate emails will never ask you to provide such information, so be careful if it does.
Check whether or not there are files, documents or pictures attached to the email that you have received. Most emails that identity thieves send out will not directly ask for your personal details or even send you straight to what is called a phishing site (A fake site, pretending to be a legitimate one that will trick you into entering your personal details). These days, scammers will try to trick you to download a virus (usually an executable file, which ends in .exe) which will then steal your personal information directly from your computers hard drive. If you have been a victim of financial fraud, we suggest you read this informative funds recovery review.
Filed Under: Computers & Technology
About the Author: Justin Belden is a freelance web & graphic designer with over 15 years' experience. He is also an Avid member of the Design/Development community and a Serial Blogger who loves to help people by sharing interesting and informative tips and trick related to computer and technology.
Comments (0)