By Vincent Carreno on Sep 15, 2010 with Comments 0
---
How to Change Drum Brakes
Itemized list of Necessary Items:
Car Jack
Jack stands
Wrenches
Brake retainer tool
Screwdriver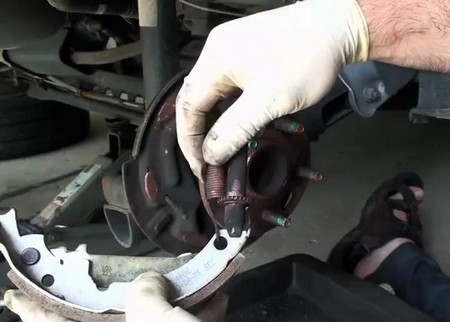 Pry bar
Hammer
Pliers
Latex gloves
White lithium grease
Dust mask
Car lift
Brake clean
Anti-seize
Break Shoe Set
Pliers ( for Brake Spring)
Step 1
Find the master cylinder on your vehicle. Drain the brake fluid. You should remove about half. You'll need to replace it.  Properly dispose of old brake fluid.
Step 2
Take the tires from the vehicle.
Step 3
If your car is rear wheel drive find the round clip and take it off. Now take remove the brake drum. Be careful not to use too much force. Find the brake adjustment screw. If it scrapes the brake line turn it. This may cause damage.
Step  4
If your car is front wheel drive remove wheel bearing along with the bearing cap.Now take off the brake drum in the same manner as the rear wheel drive. If you get a lot of resistance taking off the drum brake lubricate it and the axle with a lubricant firt. Then attempt to remove it. You can also use the brake adjustment screw to eliminate resistance.
Step 5
Make note of where the brake hardwars is. This helps with proper reassembly.
Step 6
Check for the cable to the parking park. If there is one take it off.
Step 7
Take off the parts that secure the shoe of the brakes to the wheel cyclinder. They are springs. Remove the return springs first. After that, take off the other set that is there.
Step 8
Remove any further hardware that is located here. Whatever is there may be different depending on what kind of car you have and the year it was produced.
Step 9
Take  the pair of brake shoes off the vehicle.
Step 10
There is a screw and spring set that adjusts on its own. This has to also be located and removed.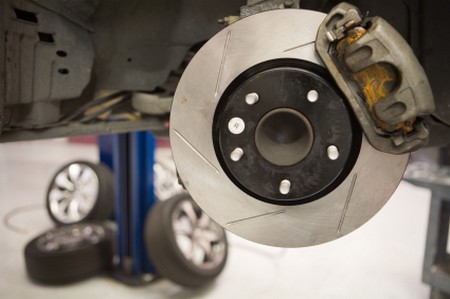 Step 11
Examine he drums of the brakes. There is a number specified as an oversize limit embedded on the piece. Measure the correct diameters of this drum with a drum mocrometer. The size can not be larger than the specified limit. Sand the surface by hand or use a grinding machine. Smooth everything out. Recheck that the drums are a good fit.
Step 12
Place lubricant on to all parts as needed. Scraping and harsh rubbing could damage parts.
Step 13
Make sure the former and latest drums are free from debris or dust. Now replace them. A solvent to clean the surface can be used if needed. If dust remains you may hear a sqeal under break compression. This will wear off eventually.
Further Readings:
Filed Under: Cars & Vehicles
About the Author: Vincent Carreno is a cars enthusiast who loves all things about cars and the automotive technology. He is also the chief editor at a local magazine which shares new, exciting and informative articles about troubleshooting car problems.
Comments (0)