By Leona Kesler on Jul 05, 2010 with Comments 0
---
In the Halloween holidays in October, lots of people look happy. They want to enjoy lots of tricks, candies, pumpkins pies, jack-o-lanterns and Halloween parties. Your kids would also be having their costumes and you would be ready to play new tricks too.
These holidays are really fun giving. People do strange things. You can see tricks here and there. You have to arrange parties too. Now if parties are arranged and there is not decoration then it will be unjust. Children love to decorate their place in Halloween holidays. In these decorations one important entity is the Halloween Pumpkin. You would love to carve a pumpkin to present it in the party. Following are the steps by which you can carve your pumpkin to make it a Halloween Pumpkin: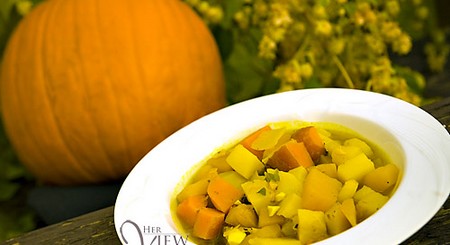 List the things you would need on a paper. These things will include a pumpkin, candle or glass votive, scoop or spoon, carving tools and lots of persistence and patience. Gather all that stuff already so that you won't need to get back to take anything else when needed.
Usually the hole is made on the top of the pumpkin, but we'll recommend you to make the hole on the bottom side of it. In this way you would easily light it up. The knives being used should be very sharp; otherwise it will create problems for you in carving the pumpkin.
Use a large spoon to take out the inner material of the pumpkin. You can also save the seeds which can be used later in any dish.
You need to find a template of the Halloween Pumpkin from the internet. Print out that template on to the paper and trace it on the pumpkin using any washable marker.
Now start carving your pumpkin as designed by the template. Carve it with different tools to make your job easy. Be patient while carving it.
After carving the pumpkin put it into the water to remove the spots of marker. Apply petroleum jelly on the carved portion so that it will not dry out.
Let your pumpkin dry. Your Halloween Pumpkin is ready to be placed in the party. Put a candle inside the pumpkin and it will look great. The size of the candle should be normal enough to fit in the pumpkin. Remember to soak the pumpkin at least once otherwise it will dry out quickly. Petroleum jelly will prevent the already cut edges to dry as well. So do not forget these two things. Now enjoy your party with the pumpkin. Happy Halloween!
Filed Under: Food & Cooking
About the Author: Leona Kesler is a head-chef at a very popular food restaurant in New York. Also she is a blogger who shares her experiences, tips, and other informative details about food and cooking. Her recipes are featured on many magazines.
Comments (0)