By Jason Prickett on Mar 08, 2010 with Comments 0
---
Before you start cleaning wooden furni­ture, make sure you have identified the surface correctly and never try to clean valuable antique wood, especially not with modern furniture polishes. If your antique furniture does get greasy, rub it with a chamois leather and a little 1 to 8 white vinegar and water solution. Dry and buff, then polish as usual with beeswax. Antique wood will warp and crack if left in a hot, sunny, centrally heated room. Keep blinds closed and use humidifiers, or simply leave bowls of water around the room.
French polished furniture
Many antiques, as well as good quality modern reproduction furniture, have French polish finishes. If damaged, such as by white heat marks, the entire surface may need replacing and should be done professionally. Never stand hot or wet things directly on a French pol­ished surface and wipe up spilt alcohol immediately. French polishing just needs to be regularly dusted. Any small stains can be removed by gently rubb­ing with a 1 to 8 solution of white vinegar and water, using a chamois leather. Dry well and polish afterwards with furniture cream or wax polish. If the surface is scratched, you can either try rubbing with furniture renovator or DIY French polish in the direction of the grain, following instructions.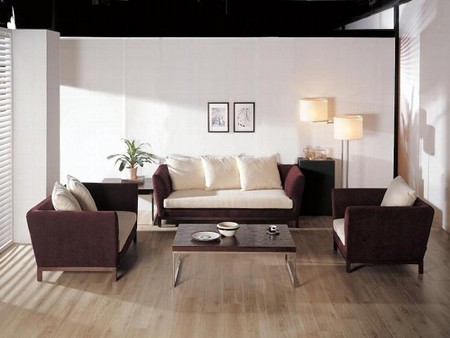 Modern furniture
Because wood is a porous material, most modern wooden furniture is factory-treated to protect it against dirt and moisture. Modern finishes are often hard-wearing lacquers that need little cleaning and should be treated as you would a plastic, rather than a wooden surface. Remove scratches by rubbing with liquid metal polish and never use abrasives. Some modern wooden furni­ture is given a wax or French polish finish, though this is rare; others are given oil finishes or even painted. Treat painted wooden furniture as you would do any painted wooden surfaces.
Oil-finished and wax-polished furniture
Wax polish and oil finishes need regular polishing or oiling to keep them clean and to help protect their surfaces. Never use oiled or treated dusters on furniture with waxed surfaces and never use wax on oiled surfaces.
Teak and afrormosia
Never use ordinary furniture polish or wax polishes on these woods. Instead rub with teak oil or cream two or three times a year. Rub heat marks or stub­born stains with a soft cloth dipped in turpentine, then buff up with an equal solution of linseed oil and white spirit.
Untreated wood
Unsealed or unpolished wood, such as old pine tables, can be scrubbed with water and detergent after use. Make sure you dry it thoroughly. Rub hard­wood worktops and chopping boards along the grain with linseed oil (classi­cally used on cricket bats) or teak oil twice a year. Never soak chopping boards or wooden salad bowls in water. Wooden salad bowls are best just wiped with kitchen paper after use and left until the next salad.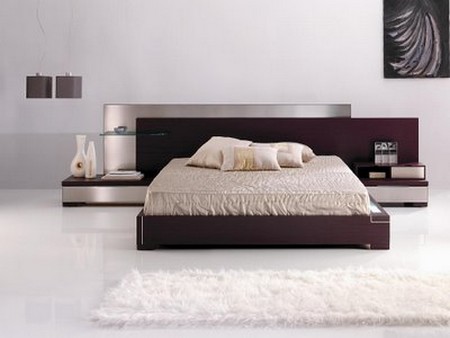 Garden furniture, usually cedar or hardwoods, should be treated with exterior-grade wood preservative. Any marks can be removed by rubbing along the grain with steel wool. You can seal these woods with a varnish used for boats, although prolonged exposure outdoors may mean that you have to revarnish from time to time.
Filed Under: Home & Maintenance
About the Author: Jason Prickett loves to write about home maintenance and stuff you can do yourself instead of hiring any professional. His step by step guides will assist you in completing your home maintenance tasks.
Comments (0)