By Jason Prickett on Mar 08, 2010 with Comments 0
---
Although carpet tiles are the easiest type of carpet to maintain, because they can be moved about so they wear evenly and can easily be replaced if damaged, they never look as handsome in a home as a fully-fitted carpet or loose rugs.
To properly care for your carpet, you also need to know that old carpets are not only affected by wrinkles that need stretching; the new ones can also get ripples and bumps if not installed well. Carpet wrinkles spoils the feel of your bedroom, you must get those wrinkles out before decorating your room.
But if you have expensive rugs that you are scared to damage, you can trust a reputable services like carpet cleaning Coventry to be gentle and clean them for you. They can ensure the fibers of the rug stay intact, and the quality of the rug doesn't get destroyed during cleaning.
You may hire a professional carpet cleaner or clean a carpet yourself using a carpet shampoo as long as you follow the instructions and do not over wet the carpet. Woolen or wool-mix carpets should not be cleaned too often as it is impossible to remove all the detergent and the texture and color of the carpet will eventually suffer. For further help with your carpet cleaning task, call professionals from a carpet cleaning site like https://healthycarpetsnow.com.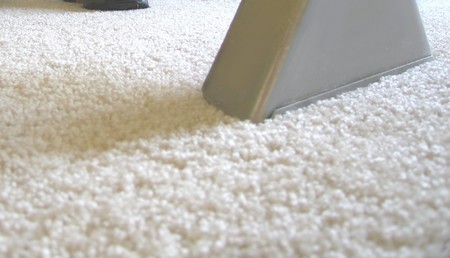 Shampooing
If you want to shampoo your carpet, use a dry foam carpet shampoo which will mean your carpet will not get too wet. Beware of carpet shampoos which con­tain bleaches and other alkalis that could damage your carpet. Once your carpet has been shampooed you could have it professionally protected with a soil retardant – it will be much easier to keep clean thereafter.
Stain removal
Treat any stain as quickly as you can. First remove any solid deposit and blot up any excess liquid and then flood the stain with cold water using a cloth or a soda syphon and blot immediately. Try not to get the carpet too wet. Never use salt or other absorbent materials on a carpet as they are difficult to remove. After treating the stain, shampoo the whole carpet. When necessary, have them professionally cleaned and try to learn more here.
Dyeing
If your carpet has faded or is very soiled you can have it dyed, but only if there is still a lot of wear left in it. Carpet dyeing is a long job, best left to the pro­fessionals. But if you do it yourself, there are various points to bear in mind. First of all, think about the effects of the original carpet color on the dye colour. A yellow carpet dyed red, for example, will result in an orange carpet; if you dye a yellow carpet blue, the result will be green and so on. It is impossible to dye a carpet a lighter color than the one it already is.
Moving stair carpets
If your stair carpet is velvet pile it is usually inadvisable to move it – unless you move it regularly or it is very badly soiled. The stripes created by the worn and flattened pile being bent around the steps are unattractive and will remain for a long time after the carpet has been moved. If the carpet is very soiled, however, this may be the preferable alternative. A hardier carpet, such as a hard-twist pile, will not have been as affected by the pile being bent, so it should be alright to move if necessary. You may also want to check out 24h Pest Pros article on getting rid of termites if you see signs on infestation in your home.
Cleaning special rugs
Antique and Oriental rugs
Carpet-sweep rather than vacuum clean them. Seek professional advice both on cleaning and stain removal. If the rug is not valuable, take it to the garden, rub some damp tea leaves in and then shake them out and vacuum the carpet. This should remove the dust and brighten the colours. Or just wash rugs gently with warm soapy water, rinse, raise them off the ground and leave them to dry in the sun.
Cotton and rag rugs
These should be vacuumed as often as fitted carpets. If they are washable, then wash them. Otherwise shampoo them every now and again.
Felt carpets
Felt carpets are really only suitable for areas of light wear as they get easily stained and flattened. Carpet-sweep them regularly and shampoo them care­fully, without over wetting them. Seek professional advice from the best carpet cleaning Christchurch company on removing stains.
You can also check out www.zerorez.com/swfl for thorough carpet cleaning services.
Numdah rugs
These hand-embroidered rugs made of matted goat's hair should not be washed or shaken. Carpet-sweep and dry-clean if necessary.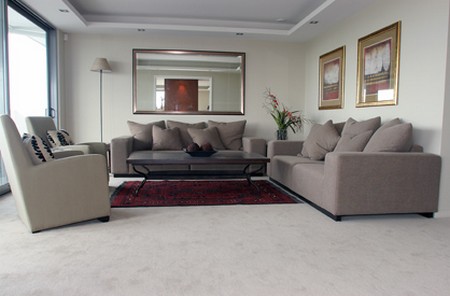 Shaggy and fur rugs
Shake these outdoors as often as you can and beat them occasionally, but do not hang them over a line. Instead lay them on a sheet and beat them gently with a rattan beater. Vacuum only if you have a vacuum cleaner with variable speed settings and use the slowest speed. Otherwise you can turn them over and vacuum the backs.
Sheepskin and goatskin rugs
Carpet-sweep or vacuum daily. Unless washable, shampoo them occasionally without wetting their backs. Seek pro­fessional advice on stain removal. And if you need a new carpet, make sure to get one from legit suppliers.
Filed Under: Home & Maintenance
About the Author: Jason Prickett loves to write about home maintenance and stuff you can do yourself instead of hiring any professional. His step by step guides will assist you in completing your home maintenance tasks.
Comments (0)