By Justin Belden on Jun 17, 2010 with Comments 0
---
Projectors are one of the best inventions. It is an useful device, which can be used in various ways. The main use of the projector is to have a visual communication with the gatherings. The projector projects the needed files on the wall or on a white surface. Now-a-days most of the classrooms are fitted with overhead projectors, which will make the class interactive and creative.
There are various type of projectors are available in the market. They are:
Multimedia projectors
Overhead projectors
Digital projectors
LCD projectors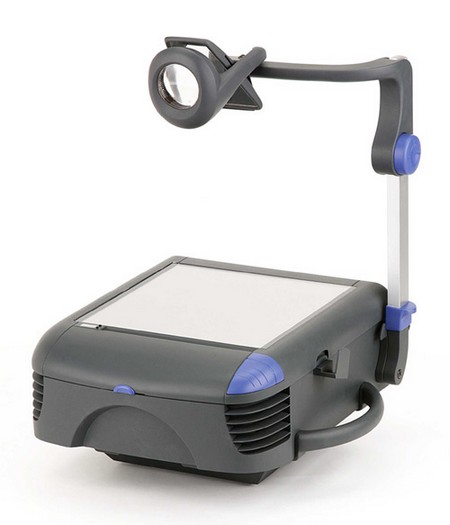 Here, the digital and multimedia projectors are very expensive compared to others. LCD projectors are generally used for watching movies. Overhead projectors are the cheapest one in the projectors family, at the same time easily maintainable. This article will give you a basic knowledge, which helps you while purchasing an overhead projector.
Frequency of usage: Before shopping an overhead projector you must note the frequency of its usage. If you use the projector daily means, it's advisable to go for a heavy duty projector. Now consider the purpose for the projector, if it is to be used in an auditorium means a big size projector is needed. If the projector is frequently moved from one place to another place means, it's advisable to buy a light weight projector.
Budget: You can find a wide range of projector with different prices in the market. You have a budget for the projector and find the appropriate model.
Bulb and accessories: the important component of the projector is the light bulb. Note the price of the bulb and its brightness. Note its power consumption, usually higher watts bulb consumes high power. The bulb should be replaced once in a while, so have a note at its price since its needed to be replaced.
Warranty: Try to buy a projector which has high period of warranty, because all the electronic goods have many disadvantages and easily attacked by voltage variations. So you must have warranty to replace them or else you need to give the money from your wallet.
Trail: Try to talk with the shopkeeper to give a trail for the projectors performance before buying it. Notice the faults that the projector causes during the trail session. Asks the shopkeeper for the installation of the projector in your required place, and ask the time for delivering the purchased projector. Ask him about the service and maintenance.
Once the projector is fitted, ask the technician to give demonstration of the various features of the projector. Learn from him how to increase or decrease the brightness of the projector.
Filed Under: Computers & Technology
About the Author: Justin Belden is a freelance web & graphic designer with over 15 years' experience. He is also an Avid member of the Design/Development community and a Serial Blogger who loves to help people by sharing interesting and informative tips and trick related to computer and technology.
Comments (0)