By Vincent Carreno on Jul 14, 2010 with Comments 0
---
Having high-quality car audio systems adds a status to your lifestyle. How much your system costs may sometimes play a big factor, but where did the money go when your car stereo system is not working the way it should or is not compatible with the other components? If you find your car stereo system to be compatible with your car and better than anything else available in the market, only then do you have a good catch. A car stereo system can be said to be good when it surpasses and tops your anticipations.
The kind of vehicle you drive is the most important thing to consider when planning and building a car stereo system. The system should be built with some knowledge of electronics, acoustics and of the products that will be used. Usually, the sounds we here at a vehicle is the music of the artist, or the car owner himself. So it's best to position your car stereo speakers in way your listeners will find it comfortable.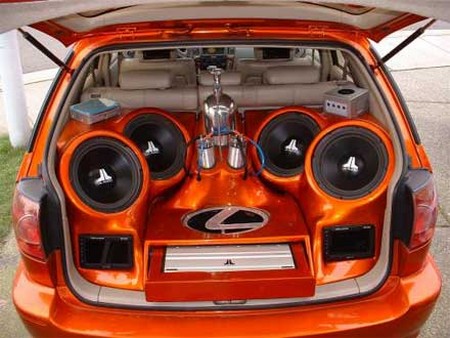 It's a great thing to have some sources and have your car into comparison with others or have it tested on different environments. One of the things to easily get this done is to attend an expo or a convention. Notice the difference between each exhibit you visit with the components placed on a variety of setups. Doing this can help you on choosing the setup and the system you want, it's also a great place to ask for specifications and such questions with regards to the car stereo system.
Aftermarket speakers are capable of getting more music to come off from the car stereo speakers, upsurge car audio system bass and got extra power conducting capabilities. There are actually two kinds of car speakers: the two-way and the dual cone. A two-way speaker or a coaxial has the ability to accurately produce your music. To deliver great frequencies, this kind of speaker uses an isolated tweeter attached inside the woofer. A dual cone speaker uses a cone inside the woofer to transport high frequency.
Like us humans, your car stereo system has a backbone, too. And that is the amplifier. It is the one that delivers the music and reduce the unwanted noises and sounds. Amplifier sizes depend on what you want. You can test if the amplifier is good enough by turning the volume halfway and still be able to hear the sound coming off clearly. Having a good amplifier gives you a better control for your stereo system; refrain from buying cheap ones as it might reduce the clarity of sound your speakers should produce.
Further Readings:
Filed Under: Cars & Vehicles
About the Author: Vincent Carreno is a cars enthusiast who loves all things about cars and the automotive technology. He is also the chief editor at a local magazine which shares new, exciting and informative articles about troubleshooting car problems.
Comments (0)