By Jason Prickett on Jan 08, 2010 with Comments 0
---
Most extensions are built at ground level. However, any new development should encroach as little as possible on the ecological potential of the imme­diate environment surrounding the building or on the interests of your neigh­bours. Valuable garden or external space should not be lost without good reason.
Extending underground
According to Home Renovations Edmonton, Alberta, underground building usually refers to a building which is covered by earth at ground level, so that it is only from certain vantage points that any one would know that there was a building there. There is a popular misconcep­tion about underground buildings: to many they sound, dark, dank and thor­oughly uninviting. However, if well designed, the reverse is true—under­ground buildings with daylight from light wells can have a particularly light and airy feel. There are, however, situations where building underground becomes much more difficult, due to unsuitable ground conditions. An expe­rienced engineer, general contractor and professionals from Buildeco extensions dublin will be able to advise and give service in these circumstances. There are three ways of extending underground:
Procedure:
Excavating under the existing building with the help of a Residential Hydrovac professional to provide basement or cellar accommodation, so that the existing floor of the ground floor becomes the ceiling of the new accommodation
Excavating outside, building the accommodation, then covering over with earth and re-landscaping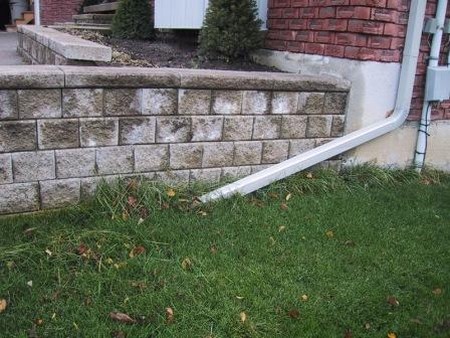 Excavating into a hillside, much like tunneling
Of these three options the most common and least problematic is the second. However we shall look at each of them.
Excavating under an existing building
Building a new basement from scratch can be an expensive operation, partic­ularly if easy access for removing the subsoil is difficult. Additionally, all the foundations surrounding the new accommodation will have to be under­pinned down to a new foundation level below the new basement floor. Seepageseal explains the fundamentals of exterior and interior drain tile installation which is a system or series of perforated pipes or hoses, designed to drain groundwater away from the foundation and basement walls in a home.
If the ground water level is high then the whole structure will need to be tanked. New access stairs also will need to be built, ideally under existing stairs. A sewage ejector pump is also necessary when any type of plumbing fixture is installed below the main sewer or septic line for proper sewer cleaning. Sewage ejector pumps are usually installed in a sump basin in the basement floor. Sewer Line Repair Solutions can install this equipment for you and perform a wide array of solutions on your sewer system. The sewage ejector pumps liquids and solids up into the sewer or septic line. You can find the best sewage pump reviews at homer diy.
To alleviate some of these problems, the best way of extending under­ground, if there is no existing basement or cellar, may be to extend partly under the house and partly under the ground outside that is adjacent. This will allow easier access for house underpinning and earth removal.
If you have an existing cellar or basement, the situation is eased by the fact that many of the problems, such as the provision of access and foundations, will have been overcome; however underpinning to a new level will still be necessary on all the load-bearing foundation walls surrounding the new accommodation. Tanking may also be necessary or advisable.
Whichever of these options is adopted, it is advisable to obtain the best technical support you can; a home foundation repair Baton Rouge specialist with experience of similar opera­tions would be a good choice.
Excavating outside and adjacent to the building
To classify this type of underground building as an extension would mean extending from an existing basement. If not, it is virtually a separate building. We will thus assume that you have an existing basement from which to gain access to the new accommodation.
This is a much simpler operation than building under an existing building, since it is simply a matter of excavating where the extension is to be built, building the accommodation, breaking a door through to the existing basement and then covering over with earth after thoroughly waterproofing and insulating the structure. If you need expert waterproofing services, make sure to contact professional basement waterproofing services. The whole area on top is then landscaped, the most important design feature being the way of bringing light from above down into the extension. This can be done either with light wells immediately above the extension, perhaps making a feature of the above ground 'roof-light', or high-level windows projecting above the ground. A third possibility is for basement-type access and windows from the garden.
Some of the ecological considerations when undertaking any kind of underground excavations are:
Care in the removal and reinstatement of the living topsoil. This can be stored by either covering with mulch or growing a temporary covering of grass, necessary to prevent erosion and weathering of the exposed surface layer.
Finding an appropriate home for the excavated subsoil. Ideally it should be used in the immediate vicinity for landscaping or barrier building. If it is to be trucked away, try to find a local user who has a comple­mentary use for it.
Excavating into a hillside
If you are living on a steep slope there is the possibility of extending into the hillside. This can be achieved at whatever level seems most appropriate: at basement, ground or even first floor level, depending on the slope. One advantage of doing this is that the excavated earth can be used to terrace in front of the house.
Filed Under: Home & Maintenance
About the Author: Jason Prickett loves to write about home maintenance and stuff you can do yourself instead of hiring any professional. His step by step guides will assist you in completing your home maintenance tasks.
Comments (0)