By Jason Prickett on May 14, 2010 with Comments 0
---
An adobe house is the residence that the Pueblo Indians inhabited in the Southwestern region of the United States. These homes were made from all natural materials. Clay and straw because they were available in abundance. Some of these Pueblo Indian houses are still erect in Arizona. The Pueblo Indians had great masonry and architecture skills. Designing a model of this house can be done by using 3d visualization. You can also make use of 3D rendering which is far more versatile and cost-effective than photography. But what is 3d rendering? Check it out for more info!
Here's the basics on building a clay model adobe house.
Procedure:
Things You'll Need:
4 pounds potter's clay
1 pound straw
Rolling pin
Ruler
Large, serrated knife
Kiln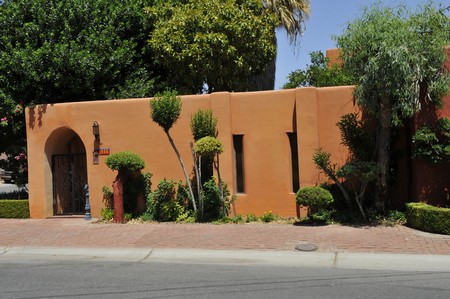 Step 1
Mix your clay and straw together. You want to incorporate the two very well. You want the straw to be almost undetectable in the straw when it is done.
Step 2
We need to make the walls to the adobe home. Now roll your clay mixture out to ½ inch in thickness. Cut four 4 by 6 inch walls out of your clay. Or you can adjust the measurements according to your tastes. Whatever they are, the walls must be the same size and height. You will have some extra clay. We'll use this for other features like the roof.
Step 3
It's time to make the windows and doors. Take the serrated knife to cut out a few 1 inch sized squares for windows on your model house. You also need to make a door. Do this by cutting out a 2 by 1 inch rectangle out of one wall. You can place as little or as many windows you want on your house. get more ideas from architecture firms melbourne online catalog.
Step 4
Assemble your adobe model clay house. Erect the four walls. Form a bow with them. This is the structure of the home. Connect the walls by pressing the seams together. Use extra clay to smooth other the seams where the pieces connect. This will strengthen the structure and even it our as well.
Step 5
Now, we need to make a roof for our clay structure. Take the remaining clay mixture and cut out a piece that will serve as your roof. Your roof should be complimentary to the dimensions of the house. Attach the roof to the adobe model using the same pressing techniques mentioned before.
Step 6
The final step is to harden your clay adobe model house by baking it. Place your clay model adobe house in the kiln. Bake it at 1200 degrees until completely dry. If you don't have a kiln you could bake the house in a residential over for several hours.
Filed Under: Home & Maintenance
About the Author: Jason Prickett loves to write about home maintenance and stuff you can do yourself instead of hiring any professional. His step by step guides will assist you in completing your home maintenance tasks.
Comments (0)