By Jason Prickett on Aug 24, 2010 with Comments 0
---
Do you live in an apartment or dormitory that has very little living space? Having small accommodations can pose a bit of a challenge in terms of comfort and design. Just because space is scarce doesn't mean you can't live comfortably. There is a way to make the best of a tight situation. You should consider building your own custom loft. You can size it and decorate it according to your specific space dimensions and interior palette. Building a loft is a great way to maximize the limited space. Here is how you can build a loft to accomplish some of your space issues with a little help, patience and creativity. Read on.
Procedure:
What you'll need
A good circular saw
A good power drill/screwdriver
Tape measure
One or two boxes of deck screws
4×4's
2×4's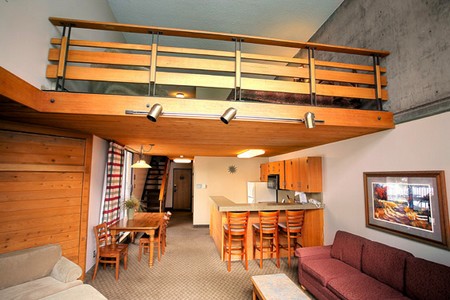 3/4″ plywood
Joint braces Simpson Strong Tie PF24
Drop cloths
2 chairs or stools and
Vacuum
Hammer
Nails
Building your loft is fully customizable. You can make it suit your exact needs. The total cost for this project should be about $200 dollars. Plan your loft design before you start to purchase any building materials. This is actually the most important aspect of your new project. Make sure you purchase enough wood material to brace the frame of your loft. This is crucial to the stability of your loft. Use 2 x 4 planks and top it with plywood. Make a platform. Position the platform on 4 x 4s.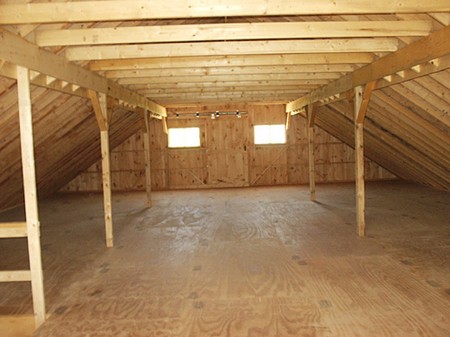 Steps
Measure all components of your loft. Do your sawing next. Build your frame for the loft. Secure the perimeter of the frame work with deck screws.The outermost perimeter of the frame should be two 2 x 4's. The cross members will be single 2X4's. Use the joint braces to brace the longest section.
Have someone help you lift the loft into the air. Screw 4 x 4's in to hold it.
Place the plywood in position over the 4 x 4's. You'll brace this later. You want the screws to be flat, however, be careful not to strip them. Screw through the plywood into the 4 x 4 frame.
Position your loft near a corner or wall to stabilize your loft if you can. To prevent instability, brace the structure with 4 x 4s on the ground. Cut a diagonal section of 2×4, push it against the fence post (4×4) and down towards the ground. Secure it into the 4 x 4 with screws.
Customize your loft to fit the interior design of your room. There are many ideas you can experiment with. You can carpet the loft to make it comfortable. You can even install functional and decorative items like bookshelves.
Filed Under: Home & Maintenance
About the Author: Jason Prickett loves to write about home maintenance and stuff you can do yourself instead of hiring any professional. His step by step guides will assist you in completing your home maintenance tasks.
Comments (0)