By Vincent Carreno on Aug 24, 2010 with Comments 0
---
Everyone gets excited at the thought of having their own go kart. Whether that person is a child or an adult satisfying their inner child, go karts are loads of fun. Here is how you can build your very own and perform a car roof lining repair . Read on.
Procedure:
Steps on How to Build the Front A-Arms Assembly
Measure all steel materials twice to ensure the length is correct. You should never use welded pieces for your main supporting parts.
Considering using a template or patters to make the A-Arm accurate and the same size throughout.
Weld all joints and pieces together. Use steel clips to secure them during the welding process.
Use the right size of nuts to lock bolts.
Steps on How to Build the Main Frame Assembly
Lay out the pipe steel on a concrete floor. Measure both the length and width before welding each piece together.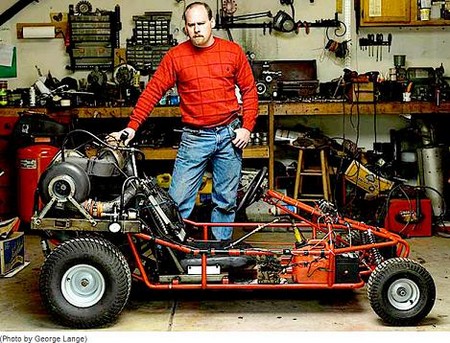 Use proper support for proper height and clearance results.
The go kart frame needs to be bent to create the round edges. Use a pattern so that all curves are made uniformly.
Determine the size of your go kart by arranging the bucket seats on their appropriate places.
Steps on How to Build the Drive Axle Setup Assembly
Use a lawnmower differential with 13-teeth sprocket and 9-teeth axle.
Link them by a type (or size) 50 chain. This enables your go kart to go than the lawnmower's original speed.
Install a chain guard to keep chain from falling off while go kart is running.
Choose the bearings and tires.
Steps on How to Build the Steering System Assembly:
Use steel clips to bore the holes in the pipe steel.
Use nuts and bolts where needed securing.
The steering rack used in this go kart can be converted from a 1986 Hyundai Excel (models from 1985 to 1989 will also work).
Essential Parts of a Go-Kart:
engine
frame
suspension
steering
tires and wheels
brakes
seats
seat belts
centrifugal clutch
torque converter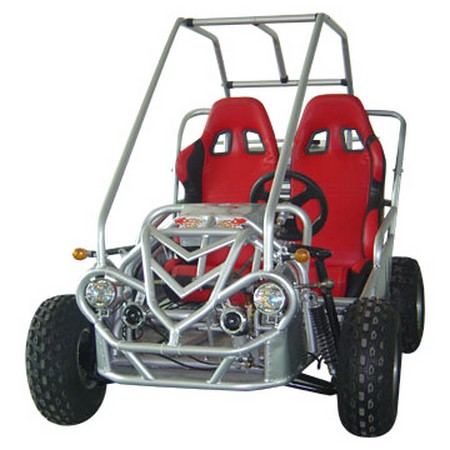 The first to hunt for is the engine
Types of Engine for Go-Karts:
Air cooled engines- This kind of engine's cooling is provided by wind when moving.
Water cooled engines -This kind of engine's cooling is provided by fluid that runs to the radiator.
Air cooled engines are considered better for go karts. They are smaller and simpler. But, air cooled engines are not made to run in one single place for long periods of time.
Water cooled engines are heavy duty. This engine has the ability to run for long periods without overheating. The water system has to be set up correctly.
Further Readings:
Filed Under: Cars & Vehicles
About the Author: Vincent Carreno is a cars enthusiast who loves all things about cars and the automotive technology. He is also the chief editor at a local magazine which shares new, exciting and informative articles about troubleshooting car problems.
Comments (0)