By Jason Prickett on Aug 24, 2010 with Comments 0
---
Difficulty 3 out of 5
Looking for a way to improve your current deck? Building a deck box can add the extra convenience to accommodate your storage needs and seating needs. Making your deck out of Cedar adds beauty and protection. Here is how you can build your own deck box with ease. Read on.
Your new deck box will be built from 8 foot 4 x 4 milled down to 2 ¾ inch. Each post has 5/8 inch dados cut into both sides. Both these will hold the side rails and the tongue-and-groove slats. The ¾ inch slats are secured by the dados. Each rail (there are four) measures 8-foot 2 x 4s with a ¾ inch tongue cut into each end. The four sides of the box measure 16 inch sections of tongue-and-groove board cut from 8-foot lengths. Each rail should have a dado slot cut into it for the tongue-and-groove boards.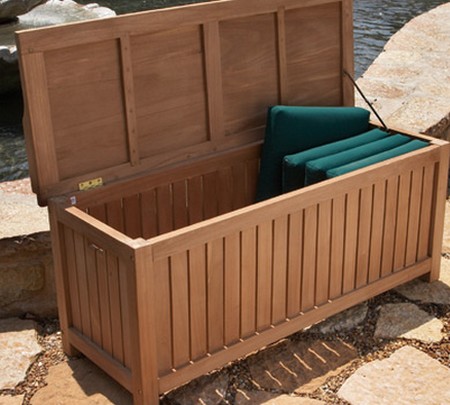 Step 1
Use a table saw to cut tongues into each rail. Each tongue should be ¾ inch.
Step 2
Set your dado stack by cutting the dados into the post and the rails. Each dado blade should be stacked to form a 5/8 inch set.
Step 3
Use your set of 5/8 inch dado stack to cut into the rails and posts. Make two slots into each posting and one cut the entire length of the railing. Now, dry fit the deck box by assembling all the pieces.
Step 4
You need to drill the holes for your deck box. Use a countersinking drill bit and drill at a 45 degree angle. Place two holes on each rail and drive a screw through to secure it. Do this for all four posts (upper and lower railings).
Step 5
The cleats are made of cut sections of ¾ inch cedar. They need to measure equal to the bottom rails. Fix the cleats with stainless steel brads. Set the brads 8 inches apart.
Step 6
Now, glue the bottom of two 1 x 6 boards glued together. Place a thin line of wood glue along the side of a board. Place another board in place and allow the glue to dry. You can remove any excess after the glue is completely dried.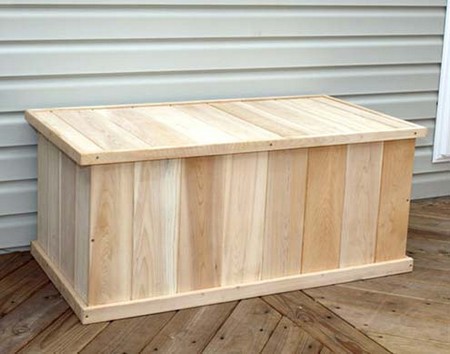 Step 7
Next, measure the bottom piece to fit securely into the bottom of your deck box. Remove the corners to allow air to circulate and to make room for the legs of the deck box. Drop the bottom in on top of the cleats.
Step 8
Fill the slots under the cleats with eight lengths of ¾ inch square cleat material. Use brads to secure it. This adds additional strength and support to the structure for those times it may double as a seat.
Filed Under: Home & Maintenance
About the Author: Jason Prickett loves to write about home maintenance and stuff you can do yourself instead of hiring any professional. His step by step guides will assist you in completing your home maintenance tasks.
Comments (0)