By Bruno Silva on Oct 28, 2010 with Comments 0
---
People use decision trees to assist them in making difficult decisions. It provides an easier and definite way to arrive at decisions and helps identify the risks or possible effects of a certain course of action. Consider using this tool when making a decision so you approach an action from multiple perspectives.
Identify the outcome or decision you want to achieve. Write it down inside of a small square or circle.
Write down possible solutions to achieve your decision. Draw a line out of the small square and list all possible solutions. Even if the solutions seem limited, try adding more alternatives to the list. Brainstorm and list all your ideas—even those that seem outrageous. You can always later remove it from your list. Consider the possibility that one of those crazy ideas might provide a creative solution you might otherwise have considered.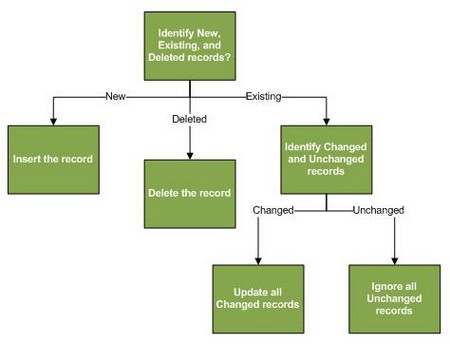 Rate all possible solutions. For every possible solution, think about whether the risk can help you achieve the decision or not. Organize your list by putting an addition symbol (+) or a subtraction symbol (-) next to a strategy depending on their possible outcomes. If the outcome proves untenable, then you should likely avoid taking that risk.
You can also assign each possible solution a percentage. Estimate each based on observation and experience. Study the list to determine if each option offers a guaranteed result.
Don't be afraid to take your intuitive feelings into account. You must feel comfortable with each decision you'll make. Visualize each possible strategy's outcome. Think through what could happen in the aftermath. Imagine yourself already making that decision and think of what might have happened as a result afterwards.
Make your decision. Based on the list you created—and backed up by both intuition and logic—decide what choice you should make. Choose one with more plusses or a higher percentage. If options seem too many, request insight and advice from friends or other trustworthy people. Prepare yourself to take responsibility for whatever outcome your choice has.
Make a decision wholeheartedly. Thoroughly implement it and avoid questioning yourself. Many people begin to question themselves and will confuse themselves by considering other potential options they decided not to take. Avoid this as much as possible.
Evaluate each decision. If you don't go over your choice's outcome, you will learn nothing from the experience. Examine whether its outcome met your expectations. If so, there's a huge probability you will make that decision again. By drawing on your insight of each decision, you can even you learn a lesson and possibly offer advice to others
Filed Under: Featured • General How To's
About the Author: Bruno Silva is an entrepreneur from Portugal with over 15 years of experience in Online Marketing. He is also a blogger and writes on variety of topics from online marketing to designs, cars to loans, etc.
Comments (0)