By Jason Prickett on Aug 11, 2010 with Comments 0
---
A good retaining wall holds up soil, which may be either in a hillside or on a sloppy surface or a planting bed. This wall can be built up by anything like from poured concrete to wood to stones. The pertaining walls can significantly alter or change the contours of the surrounding garden or yard. This covers the walls less than three feet tall. The walls greater than three feet tall needs local permits so check up the codes of your locality to ensure the project is under guidelines.
Just figure out why and where you want a pertaining wall: may at the lower bottom side of the gentle slope for a new better planting bed?  Or may be between the two beds to give a contour definition? Note if the answer for the above is "just to keep the house from slipping or sliding downward the hill," then see the warnings given below.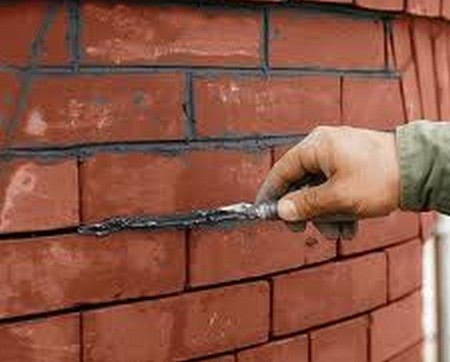 Decide on the building materials – the brick gives formal elegance look and the stone gives a European air or appearance. Do not forget to check up the increasing multi options in interlocking the blocks which is available at the home improvement stores and in the do-it-yourself shops.
For the reinforced walls you will definitely need and must is the depth of the footings and the piers which should be equal to the height of pertaining wall.
Say for example: For a 3 foot taller wall, you will need the footing of 1 foot deeper and of 1 foot wider to go to whole of the entire distanced wall. Now the footing would make an L shaped structure having an extra surfaced footing found behind your pertaining wall.
Next lay down the rebar flat to the bed of the footings for 2 inches taller above the soil so that the concrete touches the soil and the rebar surface does not touch the soil.
The pier is 2 feet deeper for every 3 feet taller wall and also on every corner of the walls. The piers are set up behind the pertaining wall in the bottom side of the bed of the footing.
Then top the upper footing with the cinder blocks which will have same height as that of the pertaining wall.
The Rebar would go through each of cinder block centrally.
Next fill the cinder blocks with mixtures to form concrete.
Then reinforce each level of the cinder block with the rebar running horizontally and then tied with wire to the rebar vertically.
Once you create the cinderblock wall, then you are almost ready to face up with whatever the material you desire to put, like stucco, brick, stone, etc.
Filed Under: Home & Maintenance
About the Author: Jason Prickett loves to write about home maintenance and stuff you can do yourself instead of hiring any professional. His step by step guides will assist you in completing your home maintenance tasks.
Comments (0)