By Jason Prickett on Jul 30, 2010 with Comments 0
---
When I first moved to England from America, it was in early summer. The weather was in a depression. Day after day, the sky was grey all day long. It went on for months. I was deeply depressed. I had no energy. Each day I walked around my mews house and turned on every light, searching for that brightness that lifts the spirit and lets you know that all is well with the world.
Modern lighting, either natural or artificial, creates the indefinable character of your home. In my view, it is the most important element of interior design once you decided which lights to install and where to put them, consider hiring https://christmaslightinstallation.org/ or this electrical contractor in Spokane, WA area to get some help.
Lighting gives you the ability to manipulate moods. It can dramatically change your outlook on life. Whether it is the type of downlight or brightness of light on the color temperature chart (warm white downlight, bright downlight bulbs or close to illuminated sunlight) – the right purchase decision is crucial. Why not check out the benefits of LED downlights here for more info!
Listen to an artist or photographer describe the quality of light, and it is magical. It is an event. Think about a sunset or the light in the sky before a thunderstorm: it evokes passion. Think of a room lit only by candles: it is charged with emotion. Light streaming through a window inspires dreams.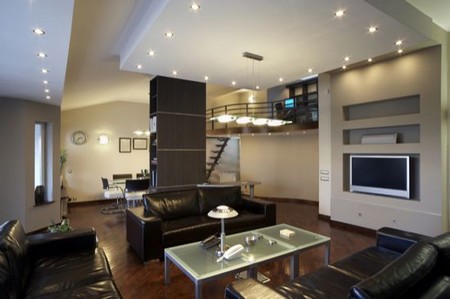 Get to the source
Artificial light is needed to complement the natural light in our surroundings. Aside from setting the mood we have to see what we're doing. Different areas of the house have different residential lighting requirements, but for those rooms with plenty of lighting that don't work efficiently consider getting help from lighting repair services.
Incandescent
Incandescent is the most common type of lighting – the standard bulb used in most lamps and fixtures in your home. Incandescent bulbs are available in different colors and wattages, which will effect their output of light. They use the most amount of electricity.
Fluorescent
Traditionally, fluorescent lighting is thought of as long tubes that give off a raw, blue tone of light and drain away color. Times have changed. Fluorescent light is now available in warmer tones and traditional light-bulb shapes. It gives off a more even light with little glare and is energy-efficient. The initial cost per bulb is greater but they usually last 10 times longer than incandescent bulbs.
Halogen
Halogen is the closest to the natural, white light of the sun and allows your eyes to see the broadest range of colors. It is for this reason that I always use halogen when I can. Halogen is not without its pitfalls. The bulbs are very tricky and can burst if you touch them. Once installed, the bulbs get very hot indeed, so they are not ideal for all areas of your house.
Fitting out
There are numerous types of fitting available for all the different kinds of light, but look for the Best wall lights for home bedroom. Some fittings will work with whichever light source you choose, such as halogen or fluorescent, but many will be designed for a particular source and for a specific use. Check before you buy anything.
Recessed lighting
My preference is always recessed halogen downlighting. It blends into the ceiling and is inconspicuous. The recessed fittings can be stationary, which means that they can only light downwards, or 'eyeball', which means they can rotate through a 45 angle. Halogen provides a natural, warm light.
Recessed halogen lighting can, however, be expensive. It requires ceiling space in which to hide the fixtures and must be installed by an electrician. Recessed lighting should be evenly distributed in the room and should be positioned 60cm-90cm (2—3ft) from the junction with your walls.
Track lighting
Track lighting is much easier to install than recessed lighting and is available for all types of light source – you can also add fittings if necessary. The individual lights can be positioned on the track to illuminate specific areas of your room. Lights are available as spot, which illuminate a small area, or flood, which give a more general wash of light over a greater area. Track lighting can also be used as task lighting to illuminate a specific area, such as kitchen work surfaces.
Ceiling-mounted fixtures For a more subdued general lighting effect, a single fixture hung from the ceiling in the middle of the room can also provide the general lighting required, although it will probably need to be supplemented by other fixtures. This usually becomes a design feature of the room, as your eye will be attracted to the single source of light. Choose your fitting well and make sure that you clean it regularly.
Wall fixtures and lamps
Wall fixtures, standard lamps that throw light upwards and table lamps can also provide general illumination. Think about how you want your room to feel before deciding on the right option. Find the perfect lighting over at Steel Lighting Co.
Clean up your act
Before you assess how your existing lighting works for you, try a shocking experiment. Dust all the light bulbs, lampshades, and any other fixtures in your house. Look at the difference a good cleaning makes. Replace all the bulbs that don't work. Write down all the different types of bulbs you have in your house and get a supply. There should never be an excuse for a burned-out light bulb.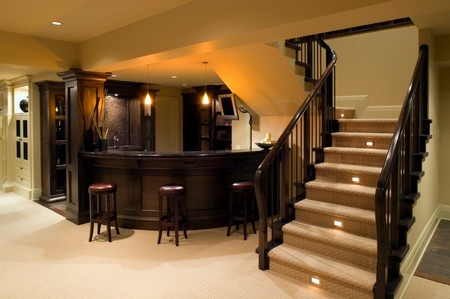 A ray of light
Armed with the knowledge of the basics, have a good wander through your house over a weekend. Spend time in each room at different times of the day and see how it feels. Jot things down in your notebook. Good lighting should not only make you feel good, but look good.
Make the small changes first. Change a lamp shade and see how it can affect the atmosphere of the space. If your room just seems dull, increase the wattage of your bulbs, if your fixture allows. All lighting comes with recommended wattage instructions, so do ensure that you are not exceeding these. If you want a higher wattage than is recommended for the fixture that you already have, you should buy a new fixture that can take the higher wattage.
Look at your window treatments and how they enhance or restrict the natural lighting available from your windows. Better yet, look at your windows. If they are dirty, they will let in less light. Step by step, make small improvements in each room. Live with them for a while and see how it feels. When you go into a space that you feel really comfortable in, pay attention to the lighting. See what type of lighting has been used to create the mood. It may be possible for you to create the same feeling in your own home.
See how different types of light work with the colors you have chosen for your home. Some types of light may create a glare when bounced off a particular color or finish on the walls, floors or worktops. Try things out. See how the look and feel of a room can be changed. Let the light shine on.
Filed Under: Home & Maintenance
About the Author: Jason Prickett loves to write about home maintenance and stuff you can do yourself instead of hiring any professional. His step by step guides will assist you in completing your home maintenance tasks.
Comments (0)