By Vanessa Page on May 14, 2010 with Comments 0
---
An injection molder is a job that pairs design with creation in a piratical way. A person who works as an injection molder works with plastic products and is an expert at rotational molding. They can be involved in making prototypes or even standard plastic parts and model pieces. These pieces may be used for a variety of things and in different places like factories. The job entails melting plastic into a mold.  The plastic products can vary greatly from things like car parts to insulation and window parts. Here is how you can become an injection molder.
Procedure:
Step 1
Educate yourself. Find and take a course in injection molding machine safety, This course is a requisite from companies offering positions as a professional injection molder. If you have not completely any other training or certification, this certification shows a potential employer you are prepared to safely pursue a career as an injection molder.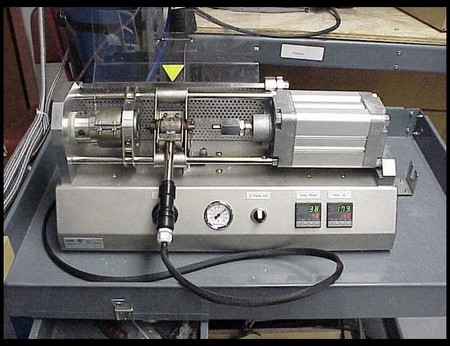 Step 2
Specialize in a particular craft. There are levels within the career of being an injection molder. You can do different tasks like set up equipment, determine plastic parts that should be used for different things, you can design plastic parts for use and much more. Courses offered about injection molding covers these options. Injection molders specialize in a given area.
Step 3
You can utilize certain resources like the Plastic Job Source. They list open positions available at different companies that look for and use injection molders.  These job lists positions for every experience level. This is a great starting point on you way to becoming an injection molder. Post your resume here for companies to consider you for employment.
Step 4
Find a company that has on the job training as an option for new employees who come in a the entry level. Injection molders work in many industries. When you have the option of training on site with the company itself, it lends an advantage. You can then specialize as opposed to being spread out in the industry.
Step 5
Another tool you'll need to learn is computer based. Computers are a  main stable in these types of industries currently. They help to maintain and regulate the industries and even guarantees safety for employees. Computers are essential to daily operations and all employees should understand how to operate a computer in the basic capacity.
Step 6
Be persistent. Keep looking and pplaying the steps above. Allow adequate time for employers to contact you. Show them you are interested  by following up with a phone call, a brief message stating your interest and contact information. This will place you in the mind of the person at Human Resources and maybe place you above another candidate.
Filed Under: General How To's
About the Author: Vanessa Page works a career counselor in one of the leading firms in Los Angeles. She is also a blogger and gives tips on how people can tackle their work and career issues. She has 8 years of experience in this field.
Comments (0)