By Vanessa Page on Oct 23, 2010 with Comments 0
---
The music business remains very competitive, as many new artists continue to enter the scene. Before becoming a part of the landscape, thoroughly think about that decision. It requires a full commitment and a lot of hard work on your part.  But as in all other professions or fields, you must learn the basic skills and have the best tools to achieve success. For example, if your preferred musical instrument is the violin, then you'll want to have the best fiddlerman bow to get your desired sound.
Have a hit song. Without a hit song, you won't have what it takes to make it in the music industry. Learn how to write a song by joining a local songwriter club. Study what genre of music is popular right now and draw inspiration from the Top Songwriters of the world. Make it your goal to create an extremely-catchy- song. Having a hit song that will blow away people will increase your chances of making it in the industry. Many artists have built careers from one hit song.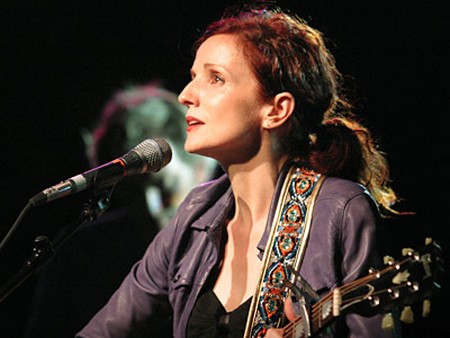 Work with other musicians. If you have as your goal to become a solo artist, you might skip this step. But having other musicians can help you a lot, especially with writing and producing a song. Find other aspiring musicians just like yourself. Let them know you have something to offer. Try to have at least four songs before making your demo. You can also check out online resources like Save The Music and see how they can help you as as a musician.
Once you have finished your hit songs, record a demo. Find a great, talented

Motown Record Producer

to help you with this. A talented music student can prove a huge help sometimes. You might also need a good vocal coach inside the studio. If you choose to record on your own, make sure you know how to edit and mix music with applicable software. Purchase as professional-sounding software as possible.
Build a press kit. This contains your band's name, your contact information, a brief biography of your band and brief descriptions of the members. Add the list of venues where you have performed if available, along with the lyrics of your songs. Ensure you make your press kit look professional before submitting it to record labels and agents.
Submit your demo to record labels. Try meeting with local and independent labels first. Most major labels do not accept unsolicited material.
Contact local clubs and agencies. Submit a copy of your press kit to offer the promoters a sense of your band's music. You may need to perform for free, but doing so can help you build up your fan base. Try meeting with a few booking agencies. Most of them want to find new bands for entertainment at music events and festivals.
Promote your music. Check out the packages at SocialNinja growth service. Build a personal webpage using social networking sites such as Facebook, MySpace, ReverbNation and Last.fm. Upload your songs so people can hear what your band offers. Include photos and brief information. Create videos of your live performances and songs, then post them on YouTube.
8. Get used to rejection. Each agency has a different view of how a successful band looks and sounds. Learn not to take rejection personally.
Filed Under: Work & Careers
About the Author: Vanessa Page works a career counselor in one of the leading firms in Los Angeles. She is also a blogger and gives tips on how people can tackle their work and career issues. She has 8 years of experience in this field.
Comments (0)