By Alan Kennon on Oct 20, 2010 with Comments 0
---
Anyone can become a model, but not anyone can make it as a professional model. You can try out modeling, but unless you have a realistic understanding of your talent, the required determination, and a sense of professionalism, you have little chance of garnering fame. If you think you have what it takes and want to become the next Tyra Banks, consider attending Modelling Courses and employing these tips.
Study famous models. Make a habit of reading fashion magazines and studying the poses of other, more experienced models. Look at their make-up, hair, positions of the body and look in their eyes. You will also need professional photographs for your portfolio, so get ready by learning from the best. You can also find tips and tricks by watching America's Next Top Model. The participants in the show constantly get advice on modeling from famous trainers, so take notes and learn.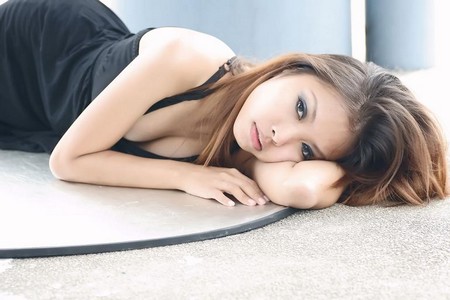 Take care of your body through exercising and a healthy diet. Your body needs to look toned, fit and healthy. Exercising and staying healthy will enhance your natural qualities and beauty, thus increasing your chances of landing modeling jobs.
You've probably heard stories about models who others discovered by accident on the street, and shortly thereafter they found fame. Those are one-in-a-million stories, so if you plan to wait for someone else to notice you without doing anything, you might have to wait for a long time. You need to practice your modeling skills and constantly improve your abilities. Get a full-length mirror and practice your runway walk, poses and facial expressions. Think of practicing as the only way to realize your dream of becoming a famous model and do it passionately each and every day.
Find a photographer in your area and discuss with them about potential photo shoots. You could pay for a professional photo shoot or offer to work as an unpaid model for commercial shots. Some photographers look for models to test their new equipment, so make sure to leave your contact information and wait for the opportunity to get a professional photo shoot.
Once you've gathered some professional photos in different poses and outfits, put together a portfolio and comp card. A comp card is your business card as a model. It has a close head shot of you and your contact information. On the back you can include other photographs and information about your height, weight and other characteristics. You can send it out to modeling agencies or give it to designers.
Look for modeling agencies and discuss with them the specifics of getting a potential contract. Most famous models started locally, so don't worry if at first you get smaller jobs. Have as your main concern gaining exposure and experience.
Talk with local modeling agencies, but also send your comp card to big nationwide agencies in New York and Los Angeles. You never know who might notice you and offer you a job. Practice patient and persistence.
</ul
Filed Under: Lifestyle & Personality
About the Author: Alan Kennon lives a very happy life with two kids and a lovely wife. He likes to share his life time experiences with others about how they can improve their lifestyle and personality.
Comments (0)