By Vanessa Page on Oct 28, 2010 with Comments 0
---
Pampered Chef originally started in 1980 as a direct seller of fundamental tools for use in the kitchen. In 2002 Berkshire Hathaway Corporation bought the company and now sells its products solely through independent consultants. This opportunity still exists for those who want to have their own direct selling business. So if you really love doing experimental cooking and want to introduce new recipes to other people and kitchen supplies, Pampered Chef may provide an excellent business opportunity for you. Earn extra money by simply doing what you love and do best. Here's how:
Check out the Pampered Chef website and look for the nearest selling consultant in your area.  Look for the link Contact a Consultant on the website and start inquiring about how the business works. Alternately, you can contact a person you already know who sells Pampered Chef products. Ask questions about how the business runs, how you will earn and how you introduce it.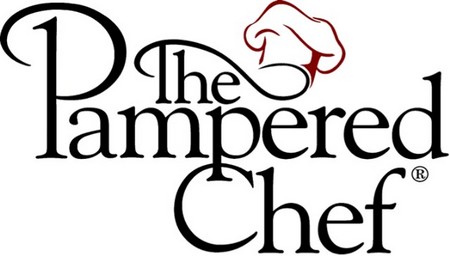 The website will provide you with a great deal of information so you can familiarize yourself with the product. Learn more abut the advantages of using those kitchen utensils. You can also try some recipes they have online and see if they suit your skills. By knowing the product itself and the business, you will more easily offer and sell them to your buyers.
Determine and plan how to sell Pampered Chef. You might want to also list prospective buyers who might have an interest, including your friends, neighbors or relatives. Know to whom you will sell the product. One way of introducing this business involves inviting those people on your list for a simple cooking show either in your own home or in a friend's home. You can also schedule an open house activity or sell the products online through the Pampered Chef website. You will get the audience interested by sharing with them new recipes and at the same time using the utensils Pampered Chef offers.
Buy a start-up kit. The kit includes basic items and things you can use for your cooking show, such as selected products, training catalogues and materials, and other business materials you can use when conducting open house activities.
To assist and help you as you start your own business, you might need to attend a cooking show facilitated by an experienced consultant to observe popular methods. You might want to know how a consultant answer questions from the audience. After you have attended several shows and open houses, you can schedule your very own cooking show and start selling Pampered Chef products. You can attain success in this business as long as you work hard and believe in what the product can bring to the cooking experience.
Filed Under: Work & Careers
About the Author: Vanessa Page works a career counselor in one of the leading firms in Los Angeles. She is also a blogger and gives tips on how people can tackle their work and career issues. She has 8 years of experience in this field.
Comments (0)