By Vanessa Page on Apr 20, 2010 with Comments 0
---
Job analysis – the process of assembling and studying information relating to all aspects of a particular post – will enable you to make the correct decision about its future. If it is to continue in some form, you will further be able to deduce the type of person needed to do it successfully.
A complete and thorough analysis of the job ought to reveal the fullest possible details about:
its purpose
its position
its main duties
the qualities required
the work environment.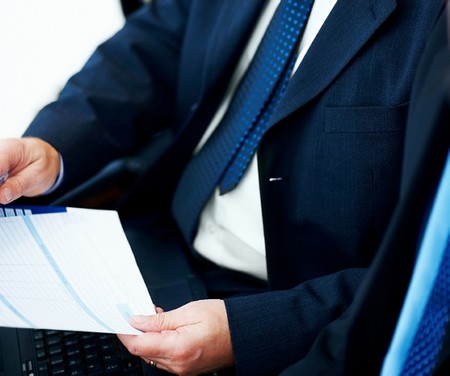 Purpose
Initially, you must identify exactly the main aims and objectives of the job. Jot down what the employee is expected to achieve within his department and company. Then assess whether these targets are actually being met. If not, changes ought to be made.
Position
The job title, its location, those to whom the employee is answerable and for whom he is responsible ought to be recorded. A note should also be made about the colleagues he works alongside, other em­ployees and departments he comes into contact with on a (semi-) regular basis and any opportunities for future transfer and promotion. A simple organization chart, highlighting the position of the job, may be useful. Inspecting this chart could help you to decide if you wish to reorganize your department, improving chains of command and communication.
Main duties
A list of key tasks must be written out along with any procedures which have to be followed, standards that need to be reached and maintained and methods of measuring, assessing and recording them. Consider which tasks are easy and hard to do, agreeable and disagreeable and so on. Think also about the limits of the employee's authority and responsibilities. Assuming all duties are being carried out as anticipated – and if not, adjustments will need to be made ­you then have to consider which should remain, be dropped, re­assigned to others and so forth.
The qualities required
Taking each of the main tasks in turn, it is sensible to contemplate carefully what specific qualities are required if they are all to be done well. Note them down under the general headings of skills, know­ledge and experience. If – or when – you start seeking a new employee, you'll be looking for all these qualities in the successful candidate.
The work environment
Study the physical and social environment in which the work is carried out. This is the backdrop against which the job takes place. Not surprisingly, it will thus influence both the quality and quantity of work done. You may feel that it's time for various amendments and alternatives to be implemented.
All these details – which are absolutely essential if you are to decide upon the job's future and the person required to do it properly -should be relatively easy to collate. You'll probably already be aware of much that you need to know through having observed the existing employee doing the job on a day-to-day basis. You may even have done the job yourself in the past. However, there are additional sources of assistance which should be approached so you can build up a comprehensive and accurate picture of the job.
You can interview the employee who is leaving, all his colleagues and his immediate superior. Ask them to describe and talk about different aspects of the job (its purpose, position, and so on), thus confirming or invalidating your existing information, filling in gaps and developing your overall knowledge. A simple questionnaire – to make certain that all main areas are discussed – may be helpful, with such questions as: which employees do you work with every day? what other departments do you deal with? and so on.
Those employees in the same or similar employment can be asked to keep a work diary. They carefully record their daily activities, noting how often various tasks were done, the way in which they were completed, and monitored by the company and so forth. Clearly, these will provide an authoritative, factual basis for subsequent analysis.
You should also study any other documentary evidence that may be available. Perhaps the job was analysed before and detailed notes were filed away for future reference. Records may – indeed should -have been kept for staff appraisal, disciplinary, grievance and exit interviews. These will be worth checking, possibly supplying useful background data of some use to you.
Once you have written out your extensive notes and are convinced you know everything there is to know, you can reach a decision about the job. Assuming it is to continue – typically with some amendments and updating – you should then move on with the recruitment process by transferring the key details of the notes to a job description and employee specification.
Filed Under: Work & Careers
About the Author: Vanessa Page works a career counselor in one of the leading firms in Los Angeles. She is also a blogger and gives tips on how people can tackle their work and career issues. She has 8 years of experience in this field.
Comments (0)