By Arthur Kunkle on Nov 21, 2009 with Comments 0
---
For your garden grass to grow in a healthy way, it is very essential to aerate the lawn once a year and to have proper lawn care. If the garden is not aerated then all the efforts that you put into it like putting fertilizers or removing the weeds will go waste. In spite of proper fertilizers the grass can become dormant. You may try to use binchotan charcoal sticks that can do wonders for garden soil and help aerate the soil. A well aerated lawn can easily absorb water, air and nutrients. This will also prevent thatches. The lawn will be more healthy if it is aerated once in a year.
Items Needed:
Water
Screwdriver
Spading Fork
Aerator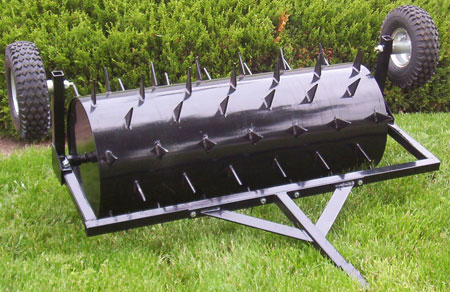 Step 1
Water the garden properly as it is good to aerate the lawn when it is wet and is not muddy.
Step 2
Determine the type of lawn as that will decide what will be a good time to aerate it. Cool season grasses have to be ideally aerated in the autumn whereas warm season grasses should be aerated in the spring or summer.
Step 3
Schedule the aeration in such a way that the garden gets about four weeks to recover.
Step 4
Test the soil before you begin to aerate it. Some soils may require more frequent aeration. A screwdriver can be inserted in the soil. If it goes in easily the lawn does not require to be aerated. If not, you need to aerate it.
Step 5
Determine the moisture levels, aerator power and weights and soil type. Consult a landscaper if you are not sure of any of these as knowing these are important.
Step 6
Aerate the lawn manually or use the best lawn dethatchers lawn aerator. If the lawn is small the aeration can be done manually by using a spading fork. If using a lawn aerator follows the steps recommended. If not sure use the services of someone who knows how to do it. Leave the soil plugs which are the pieces of soil that will be pulled out during aeration. They will reintegrate and disintegrate on their own.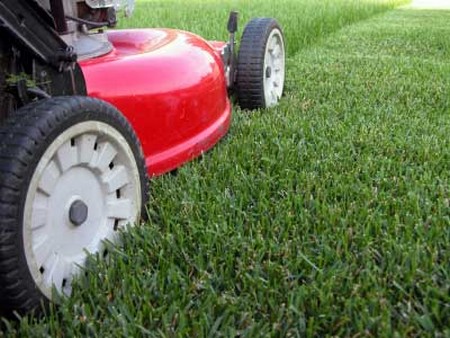 Tip:
Ensure you know all characteristics of the soil and the garden and follow the steps carefully to ensure the lawn is aerated properly.
Warning:
If you do not know all the characteristics of the garden and the soil take help from a landscaper. If you do not know how to aerate the lawn with the aerator hire the services of someone who knows how to do it.
Further Readings:
Filed Under: General How To's
About the Author: Greenery always attracts Arthur Kunkle. He has a big garden where he plants many fruits and vegetables. His passion for gardening motivates him to write and share different tips on gardening.
Comments (0)