By Marie Mayle on Oct 29, 2010 with Comments 0
---
Like all other business, you can easily advertise a family-owned business—but it will take some research to know how to do it right. There exist three main forms of advertisement: television, Internet and personal contact. By using these methods, you can gain customers and draw attention to your business. Learn to advertise for your family business and secure more sales will lead to business growth.
Find what makes your family business unique. Specialization can increase the chances of your business break away from competitors. Study the benefits of your business and focus on what more can you offer to your target audience.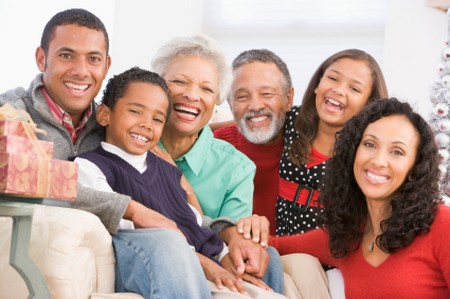 Build a website for your business. The Internet allows you to reach a large group of customers you would not ordinarily attract. Keep the design simple. Include articles related to your type of business. Add photos of the products or services you offer. Place your contact information in an easily accessible and noticeable spot.
Advertise in three main forms of media. Get publicity in your local newspaper, television and radio. Your family business needs advertisement in your local demographic area, so air commercials on local channels exclusively. Place special coupons in newspapers. Offer discounts to attract your target audience. Prepare to spend some money, as media advertising requires a certain amount of capital.
Print up some flyers. Make sure to have placed the important information regarding your company. Have a catchy slogan and add graphics if necessary. Include the name, phone number and website. Distribute these flyers depending on your target audience. If your target audience involves students, go to areas known as hang outs for college students. You could also place them in universities bulletins. In your office, you may also put corporate plaques with your name and position so your client would see it immediately.
Get in contact. Spread the word about your business. Meet other people who may have the same interests and needs for your services. Don't fear involving your business in the conversation. A fun way to meet potential customers, you can simultaneously help them learn more about the type of business have.
Join in local funfairs and trade fairs. Community involvement remains a great way to advertise your business. Make sure you always have your business cards with you. Research upcoming activities in your area and learn how you can get involved. Study how you can make your booth stand out from other competitors.
Always thrive on good customer service, personal contact and a friendly greeting. Train staff about proper customer care. Having positive reviews can increase the chances of getting your family business's success. Satisfied customers recommend your business to their family, friends and colleagues.
Track the success of your advertisements. Study which form of strategy has helped increased your profit. For example, if you offered discount coupons, determine how many customers used them to purchase your products and the income your business earned. Having the right marketing strategy remains a major key to running a successful business.
Filed Under: General How To's
About the Author: Marie Mayle is a contributor to the MegaHowTo team, writer, and entrepreneur based in California USA. She holds a degree in Business Administration. She loves to write about business and finance issues and how to tackle them.
Comments (0)