By Andrew Reinert on Mar 06, 2010 with Comments 0
---
Since yoga was established there have been many followers dedicated to its practice. Today yoga has become popular with an extensive audience, with many gaining interest in its teachings. Of all the yoga disciplines, Hatha Yoga is the most familiar.
Breath control
Yoga engages you to manage and control your breathing with the physical demands of the rigorous exercises. These postures and positions enhance healthy blood flow from one body organ to another and develop your physique to endure any prolonged physical activity as well as your body's suppleness, resistance and vigor.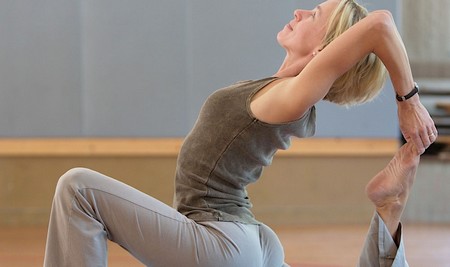 Relaxation
In addition, yoga is also a method of relaxation, invoking reflection and contemplation that play a major factor in self-consciousness. Yoga provides spare energy that allows you to have a positive outlook on life. An array of yoga centers has been institutionalized in cities to support recognition of this exercise.
Nonetheless, you do not require an actual professional to introduce yourself to yoga practices. You can search for available information, whether in print or multimedia such as videos. Also, you can check out other forms of yoga that are less widely known but are nevertheless effective. One such yoga discipline is called Dhan Yoga.
History of Dahn Hak Yoga
Also called Dahn Hak or Dahnak, Dahn Yoga began in Korea initially as a style of teaching method that aspires to train people on how to increase and develop both the physical and mental states. It was popular for just a short time in Korea and then was eventually forgotten until it was revived with the establishment of the first ever Dahn Yoga center.
Dahn Hak Practices
This form of yoga educates its practitioners on theories of the movement of power throughout the body. Dahn Yoga also emphasizes how stress causes premature aging and deterioration of the physical body. Eliminating stress ensures the improvement of your physical and mental health, thus assuring you of long life. Dahn Yoga followers believe you must learn how to build up, store and utilize energy within the body.
By following these beliefs, you can effectively maintain your overall well-being. Learning through Dahn Yoga teaches you how the body can respond better to stress and communicate the flow of energy from one body part to another.
Dahn Yoga followers also maintain their beliefs in self-healing properties of the physical body, where you can alleviate the pain you feel from any injuries or illnesses by properly utilizing energy that unites itself with energy from the mental state.
By virtue of intense workout routines such as muscle stretching, breathing techniques, and reflection, Dahn Yoga ensures universal well-being of the body, mind, and soul. It promotes a lifestyle that rids the body of any tension or pressure, giving you more control over your life choices and thus a better way of living. The mounting up of energy results in having all body organs function properly.
Pollutants and toxic substances are blocked from entering the body by strengthening the body system. Remember that better physical health means better and renewed sense of confidence.
Filed Under: Health & Personal Care
About the Author: Andrew Reinert is a health care professional who loves to share different tips on health and personal care. He is a regular contributor to MegaHowTo and lives in Canada.
Comments (0)