By Alan Kennon on Nov 13, 2010 with Comments 0
---
Acupuncture, an alternative medicine method that treats various health conditions, can help those who suffer from asthma, addictions, muscle pain, high blood pressure, obesity and pre-menstrual syndrome. Developed in ancient China, over the centuries practitioners have widely used it as an alternative to Western medicine. Acupuncturists insert thin needles in various parts of the patient's body, depending on the medical condition treated. The method stimulates the central nervous system and circulation, releasing endorphins known as "happiness hormones." The principle of acupuncture focuses on the idea that all parts of the body communicate; thus, by stimulating the right points, the body gets the energy flow necessary to heal itself.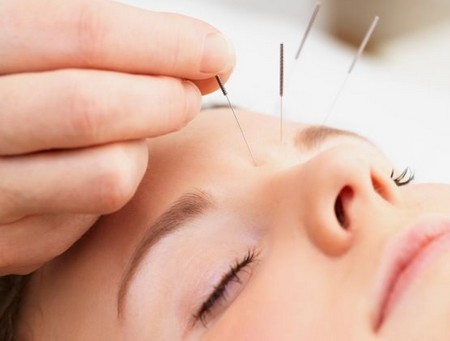 Each state has different regulations regarding how to become a licensed acupuncturist. You will most probably have to complete some specialized training and pass examinations before you can work as a certified acupuncture therapist. You will need to learn a lot about the human body as well as acupuncture techniques. If not applied correctly, acupuncture has no effects and can even do harm, so take your training seriously and find good acupuncture teachers.
Once you become a certified acupuncturist, learn how to talk to your patients. Make sure they relax and have confidence in the treatment before starting a session. Discuss medical conditions and history, ask about all the symptoms and explain how the session will unfold. Tell patients you will use a number of needles inserted in specific parts of their body, but the procedure itself is painless. Encourage them to talk to you about all the worries they might have about their condition or acupuncture. Practice patience and make your clients trust you.
Discuss with your patients your process of sterilizing or disposing of acupuncture needles.
Start the treatment by constantly telling the patient what you will do next. Insert the needles along the specific meridians of the body that will treat the illness. The needles you use and the depth of the insertion depend on the age, weight and medical condition of the patient. Let the patient know he should stay completely relaxed and that the needles will stay in for a certain amount of time, usually no fewer than three and no longer than 30 minutes.
Encourage your patients to tell you if they feel any discomfort. If inserted correctly, the needles shouldn't provoke pain or bleeding. Allow the patient to rest and even sleep while monitoring for any signs of complications. Remove the needles once the treatment completes.
Have a talk with your patients after the acupuncture sessions. Ask if there was any pain of discomfort or if they have any other concern they want to discuss. Present a treatment plan and tell them how many session it will take to treat the health problem. Schedule another session if necessary.
Filed Under: Health & Personal Care
About the Author: Alan Kennon lives a very happy life with two kids and a lovely wife. He likes to share his life time experiences with others about how they can improve their lifestyle and personality.
Comments (0)