By Vincent Carreno on Nov 13, 2010 with Comments 0
---
An ATV (all-terrain vehicle) can make a great purchase, especially if you love atv trails. It provides many uses for hunting or on the farm and can withstand almost all trails with uneven ground. You can choose from many different models of ATVs available on the market, when looking to buy a bigger vehicle, check this article with some tips for Buying The Perfect Truck: A Complete Guide. They come in different sizes and styles with differing prices.
Think of for what you intend to use the ATV. If you intend to use the ATV for work, consider spending a little more money and buying a brand new one. If for you will use it primarily for play, you may want to buy a used ATV, see here the Best Places To Take A Luxury Recreational Vehicle.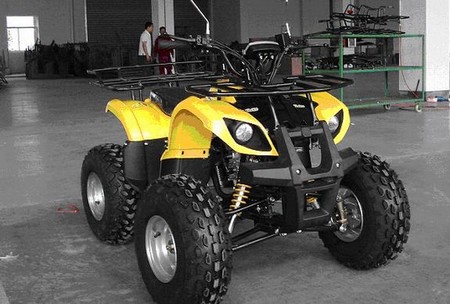 After making that decision, visit your local ATV dealers and research different models. If you intend to use the ATV for work such as for hunting or farming, the dealer will usually suggest a utility quad. These are work-oriented rather than for leisure and highly recommended for outdoor chores. Inform your local dealer of for what you will use the ATV, and you can also look online to find great options of new quad bikes for sale as well.
Ensure the ATV you purchase has enough horsepower for your needs. Ask the dealer how much speed it has and its maximum performance. Although the sports squad is lighter and faster than the utility quad, people use them mostly for racing and leisure; as such, they may not meet your needs.
Learn to negotiate. If the ATV of your choice is not on sale, negotiate with the dealer to get a lower price. Ask for the lowest price they can offer and inform them you will come back later.
Visit other ATV dealers. Repeat the same process of asking information about different ATV types. Many manufacturers produce different brands of ATVs, so always ask for the dealer's suggestions. Negotiate and you may get a better price than what the first dealer offered.
Once you have options, go home and decide which model you will buy. Research on your own. Surf the Internet and read other consumers' reviews of the ATV models you like. Compare as many as you can as you narrow your options.
Test drive the ATV. Ensure you can handle its performance and that it fits with your type of body. You may want to opt for a larger size to make riding ATV more comfortable.
Find out about the ATV's warranty. Remember that purchasing an ATV marks an investment, so the more guarantee you have, the better.  Make sure you study what the warranty covers before making the final decision. Preparing yourself for your ATV's little mishaps can make a difference.
Purchase safety gear for your ATV. Ask the dealer what gear provides more safety measures and helps avoid injuries. Always have reliable protection when using your ATV.
Filed Under: Cars & Vehicles
About the Author: Vincent Carreno is a cars enthusiast who loves all things about cars and the automotive technology. He is also the chief editor at a local magazine which shares new, exciting and informative articles about troubleshooting car problems.
Comments (0)