By Darlene Aronson on Aug 21, 2010 with Comments 0
---
There is often a question among people about the way of writing reference letters. There are many situations you have to give some recommendation letters for many of your friends, employees and family members for scholarship, school application, job, etc.
You have to mention your reputation and name while giving recommendations to others and it is not a simple task to take it lightly. You feel hard when you're giving your reference to someone else whom you don't know before and also you don't wish them to give such recommendation. You should be more careful while giving reference letters and also make sure that the recipient would not spoil your reputation and put you in an embarrassing situation. The following steps help you in writing a reference letter.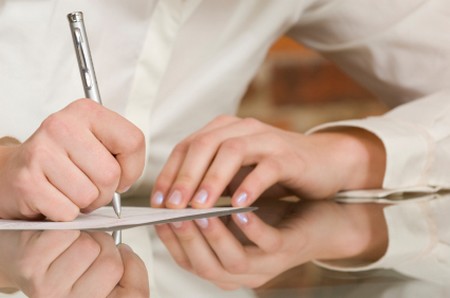 Actually, you are in an intention to help an individual in getting their needs and you may not aware of them completely. Hence you should start addressing about them as unknown person who need some help. Ask the recipient itself to provide you about their original details. Get the information about their name and title of letter from that individual.
If you have really verified about their original profile, the reader of letter will definitely appreciate you for your effort in knowing information about him. In some cases, you feel difficult in finding the right information about them due to unavailability of documents. You can also go through their resume for the details. If you have any doubts, go to the website of their studied school or college and verify the details about them.
If you can't find details in websites, you can also write letter to school or college principal to enquire about them. Once if you confirm the details about them, you can give the recommendation well. In case, if it is not possible to you in getting true information, the recipient will consider you're helping tendency towards that person. You have already spent some time to find their details and even if you don't get full information, there is no problem.
You can ask the individual about the main purpose of getting the referral from him. Then the receiver's address and place is very important. The traits and characteristics emphasized by the companies differ from one company to another. You can put this by getting the job position of individual. For example, if he is applying for sales position, good communication skills should be emphasized by you.
Ensure that you have signed and business letterhead in your referral letter. The title should be given at bottom of letter. A reference letter without any letterhead will not be accepted by the recipient and it will lead to disqualify the candidate. It will lead to discrepancies about the individual who is getting the letter from you.
Filed Under: Education & Training
About the Author: Darlene Aronson holds a degree in English literature and is a college teacher in Texas, USA. She likes to help others by sharing her experiences in education and training field. She has written for many blogs as well as local magazines.
Comments (0)